Seven ideas to decorate your house at Christmas
Decoration is one of the key aspects of Christmas. If you are one of those who like to surprise and go beyond the traditional spruce at home, here we explain new options to decorate your home in an original way and impress all your family and friends.
.
.
The star: a vertical garden in any corner
The vertical planter is our flagship product and is a very good option to decorate your home with a Christmas touch. If you already have it, fill it with poinsettias (poinsettia) or fir trees to give it a festive touch. You can also use traditional lights, ribbons or balls or homemade items such as painted pineapples. Have fun with the little ones in the house changing the position of the pots, moving the pot plants and adding the decorative elements throughout the vertical pot. If you don't have it yet, in this link you can find the special Christmas editions.
.
The dilemma of each year: natural or artificial fir
The dilemma of each Christmas comes when choosing the fir: natural or artificial. While the natives are beautiful, it is a shame that we die. This year try to place the natural fir in a cool place in the house, away from heating and add the automatic irrigation system drop by drop. The auto-irrigation for firs does not assure you of its survival but it will be the way to greatly increase the chances that it survives.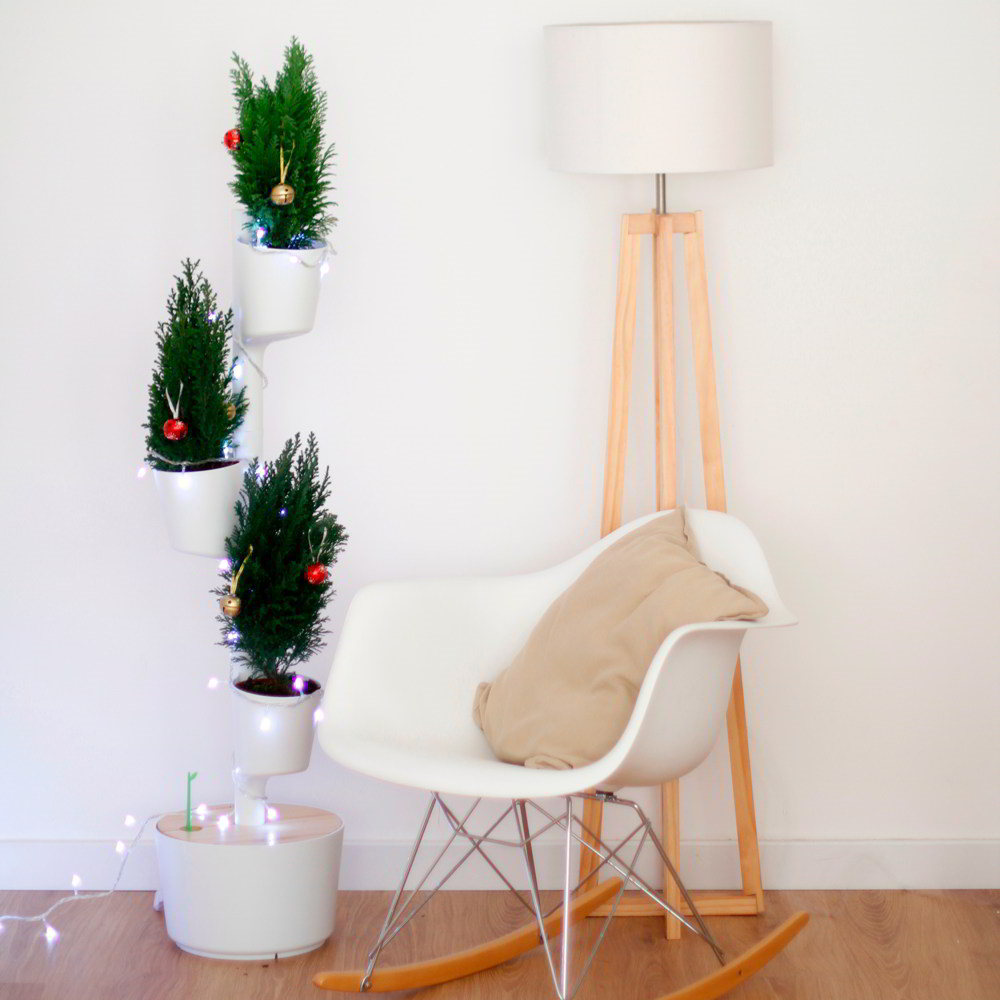 .
Christmas cooking
Nor does it take much for your holiday to also breathe a festive air. Place a fir tree or a poinsettia, some paper ornaments, cookies in glass jars and ... voilà! It's Christmas already.
.
Natural and original ornaments
Did you know that dried oranges are perfect for decorating? In addition the citrus aroma is fresh and nothing cloying. Preparing this decoration is very simple: dip slices in water, cover them with a little paper towels and put a plate on them before putting them in the microwave for 2 minutes. Once dry you can spin and hang them. Try it with lemon too!.
.
Take advantage of leftover stalks or dried leaves
An original way to join Christmas and plants is to take advantage of small leaves and branches to create original decorative balls. Use plants that, when dry, maintain color, so you avoid having to change them constantly.
.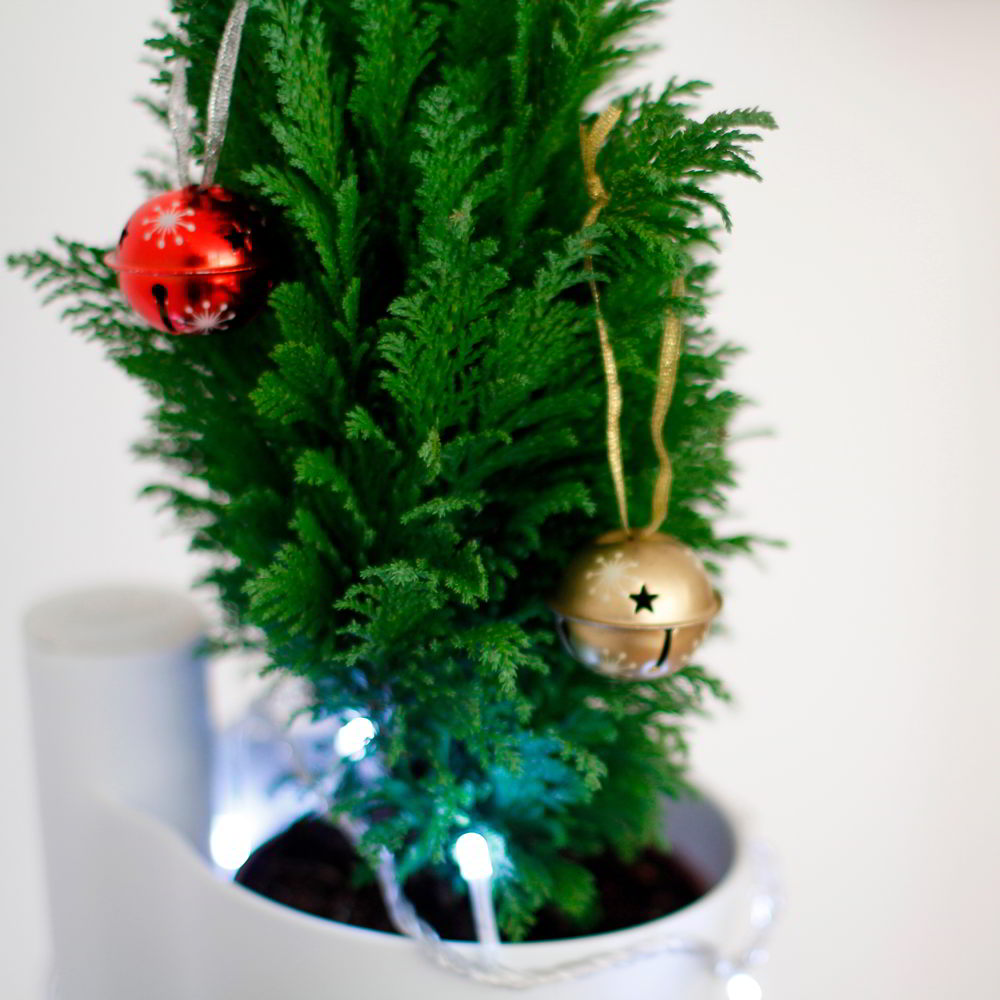 .
Combinations of plants and pots
Find something original, run away from the classic pots and opt for other types of formats. For example, raffia or paper sacks. Another good idea is to make pots decorated with messages. Paint the pot white and use a marker to write beautiful sentences or draw around the pot. The kids have a great time with these activities.
.
Create a unique corner
Do you know our new modular shelving? With it you can create the most special Christmas corner. Let the printed socks hang on the shelves, take a couple of branches and put them in a beautiful vase, support postcards and congratulations, put garlands with light, candles or figures of Christmas atmosphere ... imagination to power! You will make that corner so special that you will be sad to redecorate it after Christmas.
.
.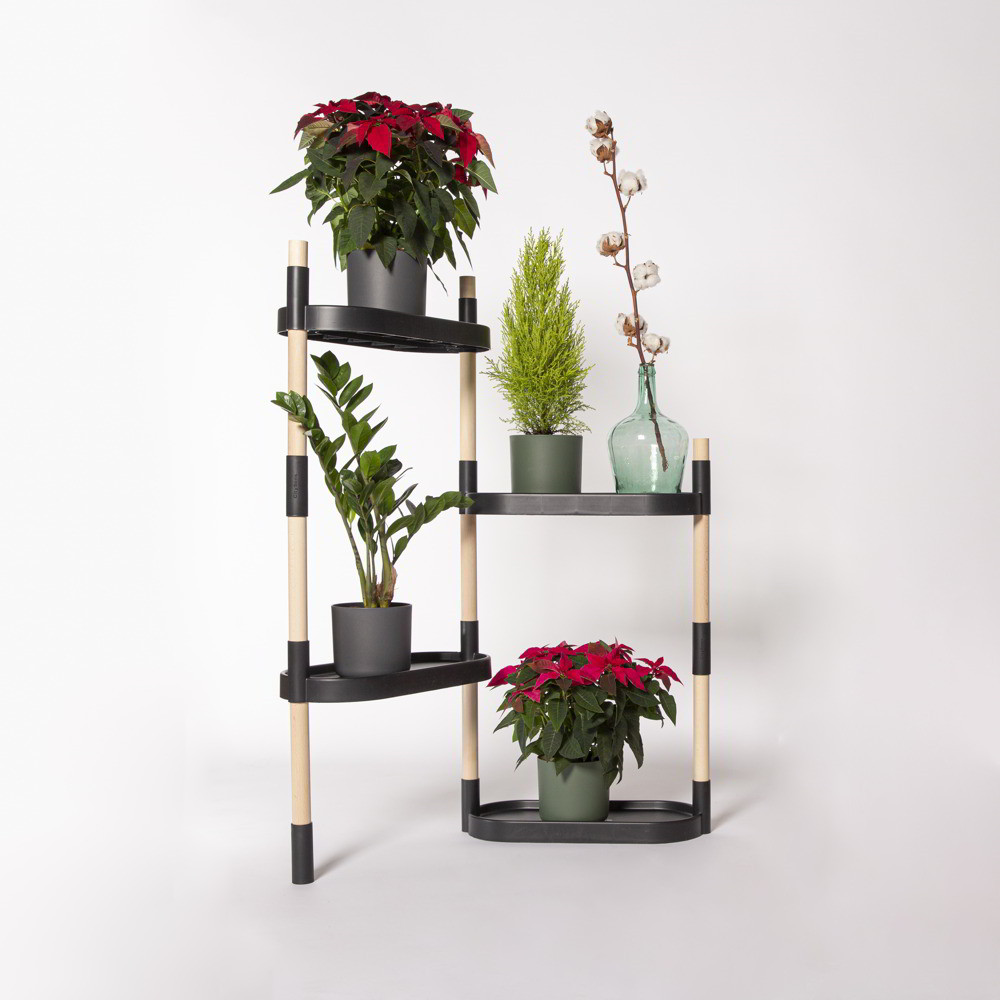 .
.
If you are a #greenlover like we would love to know and share your opinion.
.
If you want to receive the Newsletter, subscribe right here below to receive the latest post in your email and keep up to date with the latest news from CitySens.
.
.
Comments
No comment at this time!
Leave your comment