CREATE A GOOD ENVIRONMENT AND A HEALTHY OFFICE AFTER VACATIONS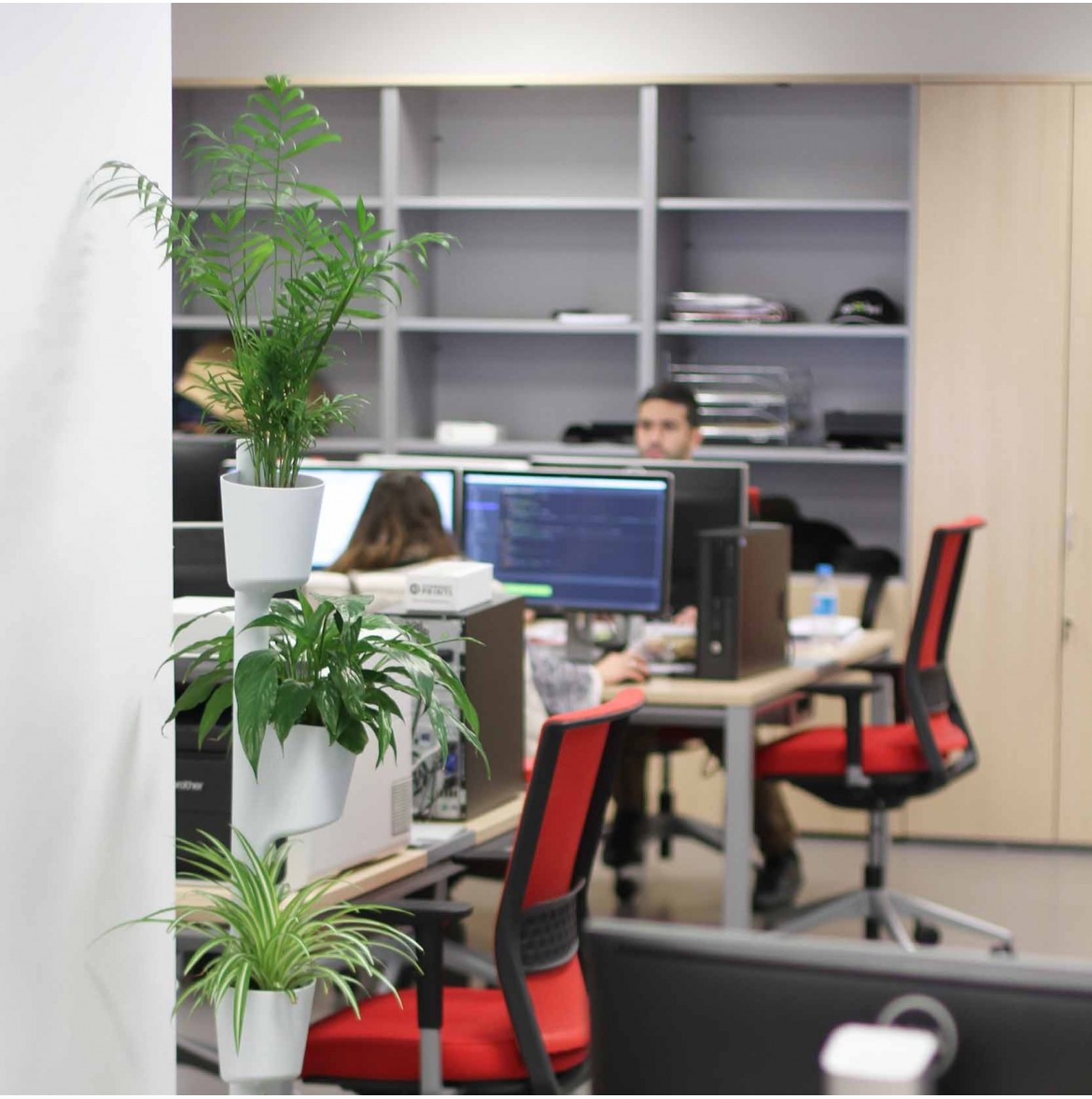 Getting back into routine will be much easier and more enjoyable by adding plants and nature to your workplace.
.
.
.
TIPS TO ADD PLANTS IN YOUR WORKSPACE
Remember that lighting is very important,

it should be natural

whenever possible. When it is artificial, the ideal is for it to be soft and warm light.

Tidiness can also be decisive. A tidy workplace, where you always know where to find what you are looking for, contributes to mental clarity and a good mood.
Plants are essential to create well-being at work and a healthy and positive environment. They are also capable of cleaning and purifying the air of pollutants.
.
.
WHAT PLANTS CAN YOU PUT IN THE OFFICE?
.
.
PLANT SUPPORTS FOR THE OFFICE
.
.
.
So don't think about it too much, share this post in the office to achieve a healthier, more beautiful and relaxed environment.
.
.
ADJUSTED TO YOU
We adapt to all types of spaces and we always look for the best option for each one, be it an office, a study or your remote work area. If you have questions, we would love to receive your messages to find the ideal plants and plant support to make your workspace healthier, more beautiful and filled with a great mood.
.
.
.
Comments
No comment at this time!
Leave your comment