HOW TO INCORPORATE BIOPHILIA INTO YOUR HOME WITH CITYSENS PLANT STANDS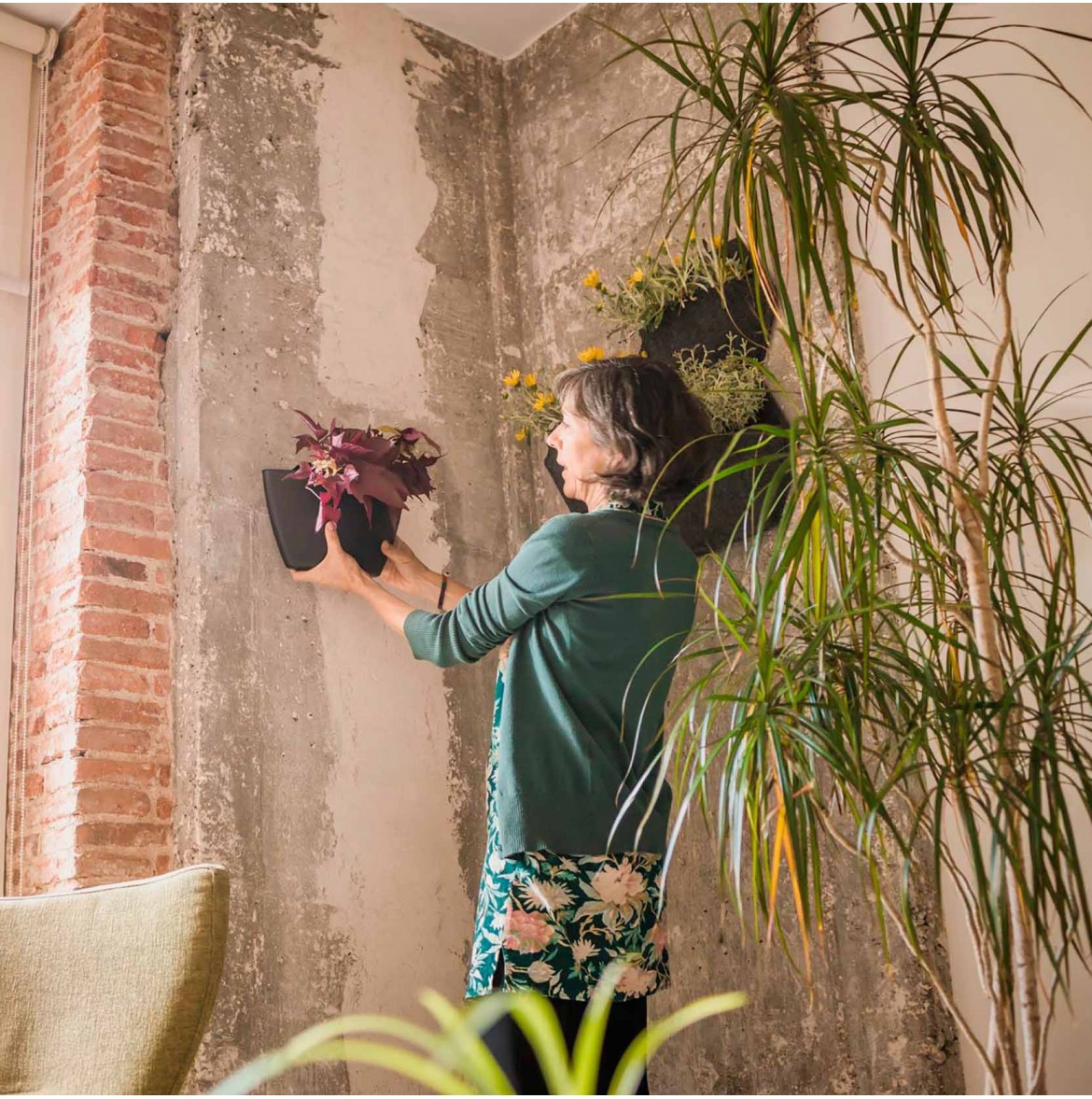 With a good modular plant stand system you can enjoy nature and plants even in the city.
The term biophilia was born in the 1980s by biologist Edward O. Wilson to define the innate human need to surround ourselves with nature and life and how this connection is essential to our physical and mental well-being.
For thousands of years, our evolution has always been linked to nature; it might seem that in recent decades we had lost this bond with nature, especially in cities where greenery scarces and concrete is in abundance. Fortunately, this connection is too strong and despite the difficulties, biophilia is increasingly being taken into account in the design of homes, buildings and urban areas.
.
.
HOW CAN BIOPHILIA IMPROVE EMOTIONAL WELL-BEING?

It's very simple, as we have already mentioned on other occasions, plants and taking care of them bring us great benefits:
- They improve the air we breathe: plants are air purifiers, because they absorb carbon dioxide and other air pollutants.
- They reduce stress and anxiety: studies have shown how taking care of plants helps to have a healthy and relaxed environment.
- Increase in productivity: plants for the office and worpkplaces are great allies because they increase creativity and concentration.
- Improve mental health: having plants at home can help to reduce symptoms of depression and improve your mood.
- Decorate and brighten up spaces: they add color and texture to any space, no matter how small.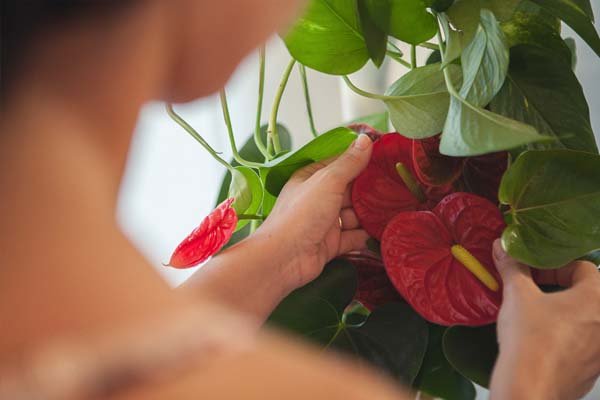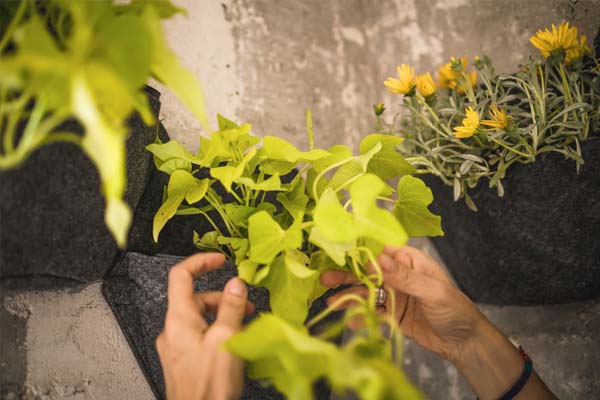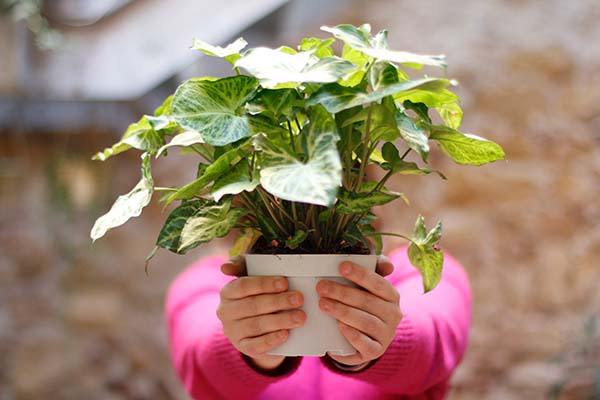 .
.
HOUSEPLANT SUPPORTS THAT FIT YOUR SPACE

Houseplants don't usually need a lot of light and always prefer indirect light, making them adaptable to any house and and apartment in the city. CitySens modular planters will allow you to place plants in small spaces and decorate your home with spring plants.
Now that spring is here, it is the ideal time of the year to fill your home with color and life. But with spring also comes allergies. There are certain indoor plants that can cause allergies but no fear, it is as simple as choosing entomophilous plants, that is, plants that reproduce through pollination by insects.
These plants do not release pollen into the air and therefore do not generate rhinitis, the most annoying and frequent symptom suffered by people who suffer from allergies. To incorporate biophilia in your home and enjoy spring without worrying about rhinitis, we propose 3 modular stands with anti-allergic plants.
.
If you have a small space, an indoor vertical planter is a great option for you. You can enjoy up to 5 different plants in the same space and create your own vertical garden. You can choose whether to water them manually or include an irrigation system so that they are always hydrated.
Aromatic plants or Provencal plants are easy to care for and are a great natural air freshener to fill your home with spring fragrance. Plus, you'll have them on hand to use in all your recipes, what more could you ask for?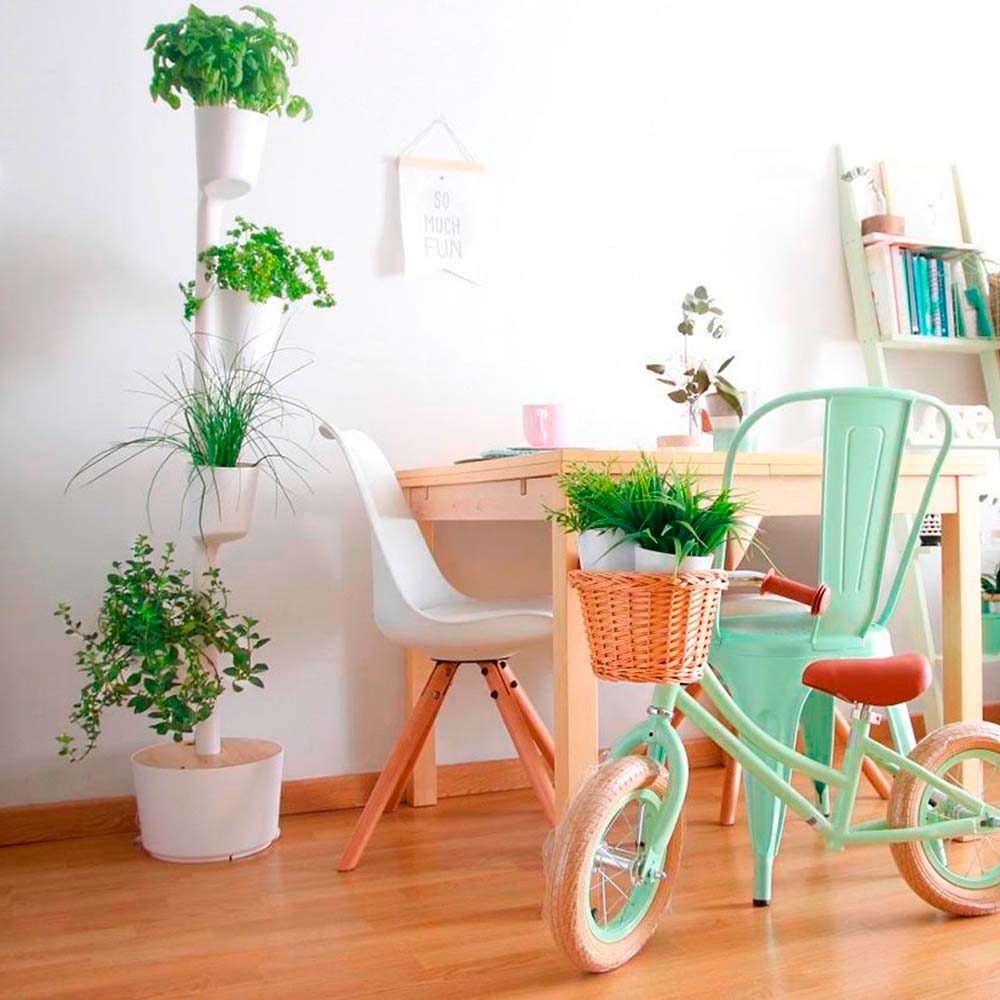 .
If you enjoy a little more space, the CitySens modular shelves are ideal; you can play with the different heights and create separation zones that give life to your space and in which you'll have your oasis organized. In addition, they are prepared to include a drip irrigation system so that you do not disturb your neighbors during your vacation anymore.
Our pack of air purifying plants is ideal in this case because it combines a variety of plants and shapes with the detoxification of the space that we need so much in the cities.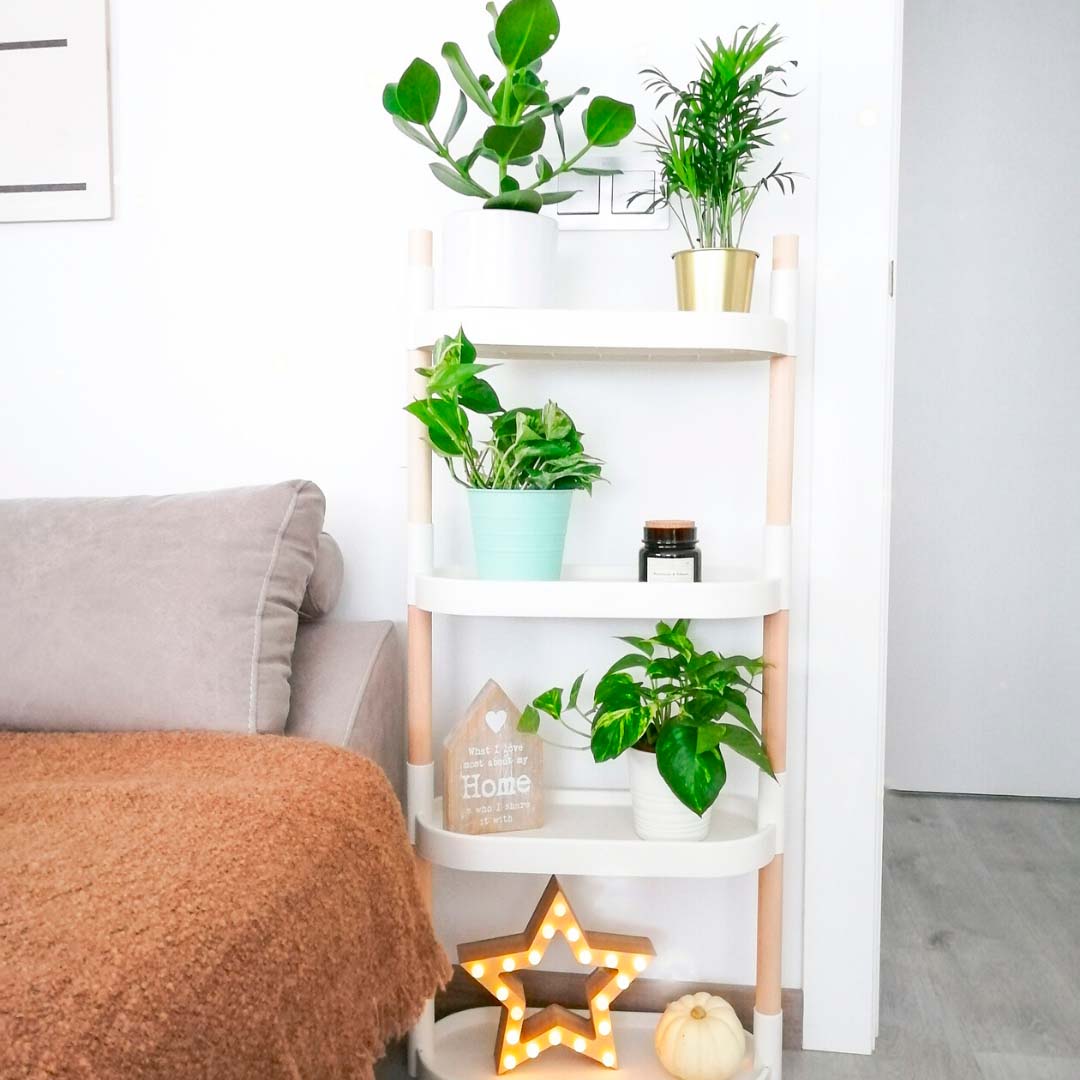 .
If your space is extra small or you only have a small balcony or walls, the indoor and outdoor wall planters will be your best allies to transform your walls into hanging living spaces. Also available with capillary irrigation systems so that your plants can water themselves.
The plants in our pack of spring plants are suitable for both indoors and outdoors. Although they are ideal plants for small balconies and if you decide to place them on your balcony you will receive your dose of biophilia even before entering your home thanks to their explosion of color and life.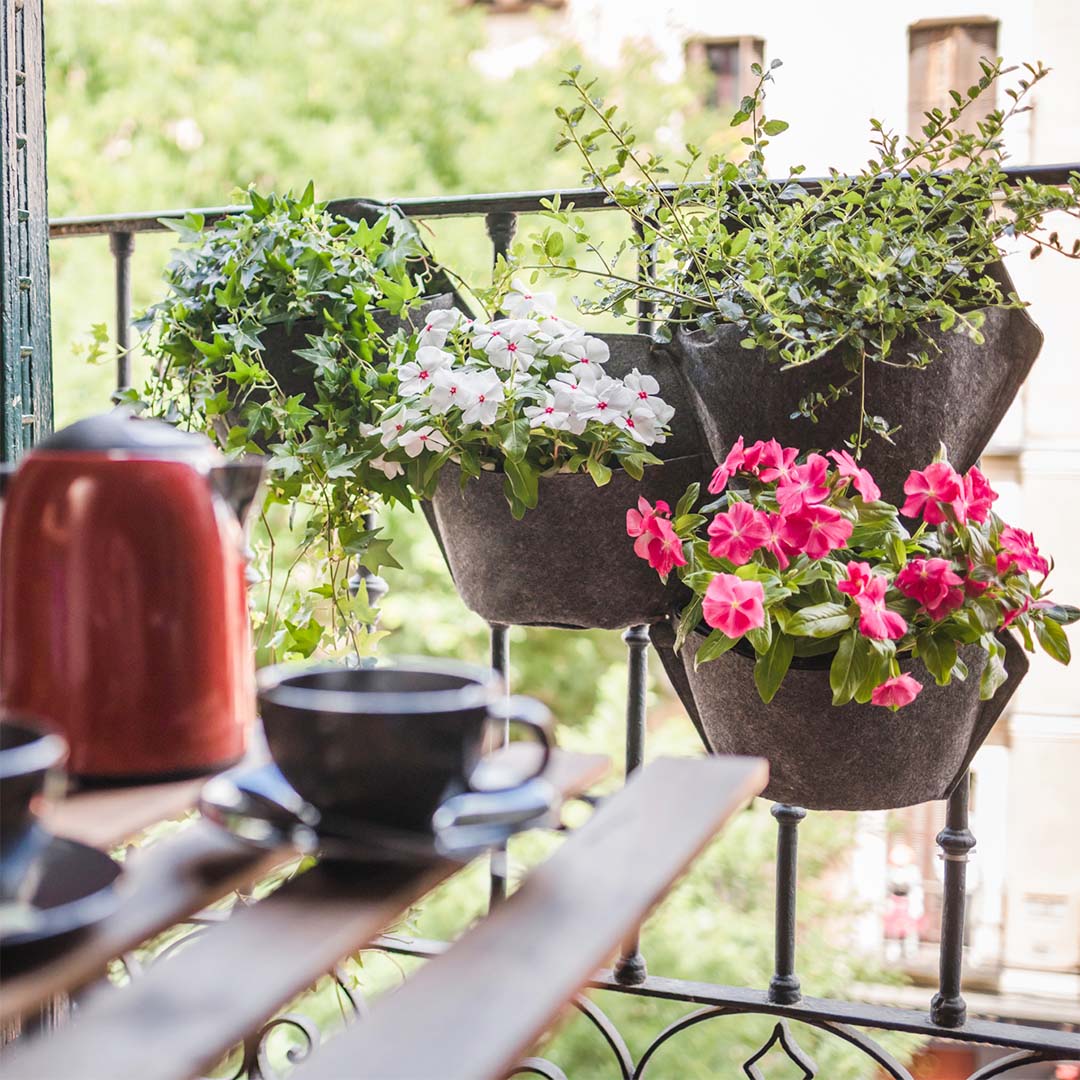 .
.
No matter if you have lots of space or non at allo or if spring makes you sneeze, with our CitySens modular plant stands you don't have to give up your biophilia. Enjoy your most natural connection with any of these packs, which one do you choose?
.
.
Comments
No comment at this time!
Leave your comment