POTHOS, A GREAT FRIEND FROM HOME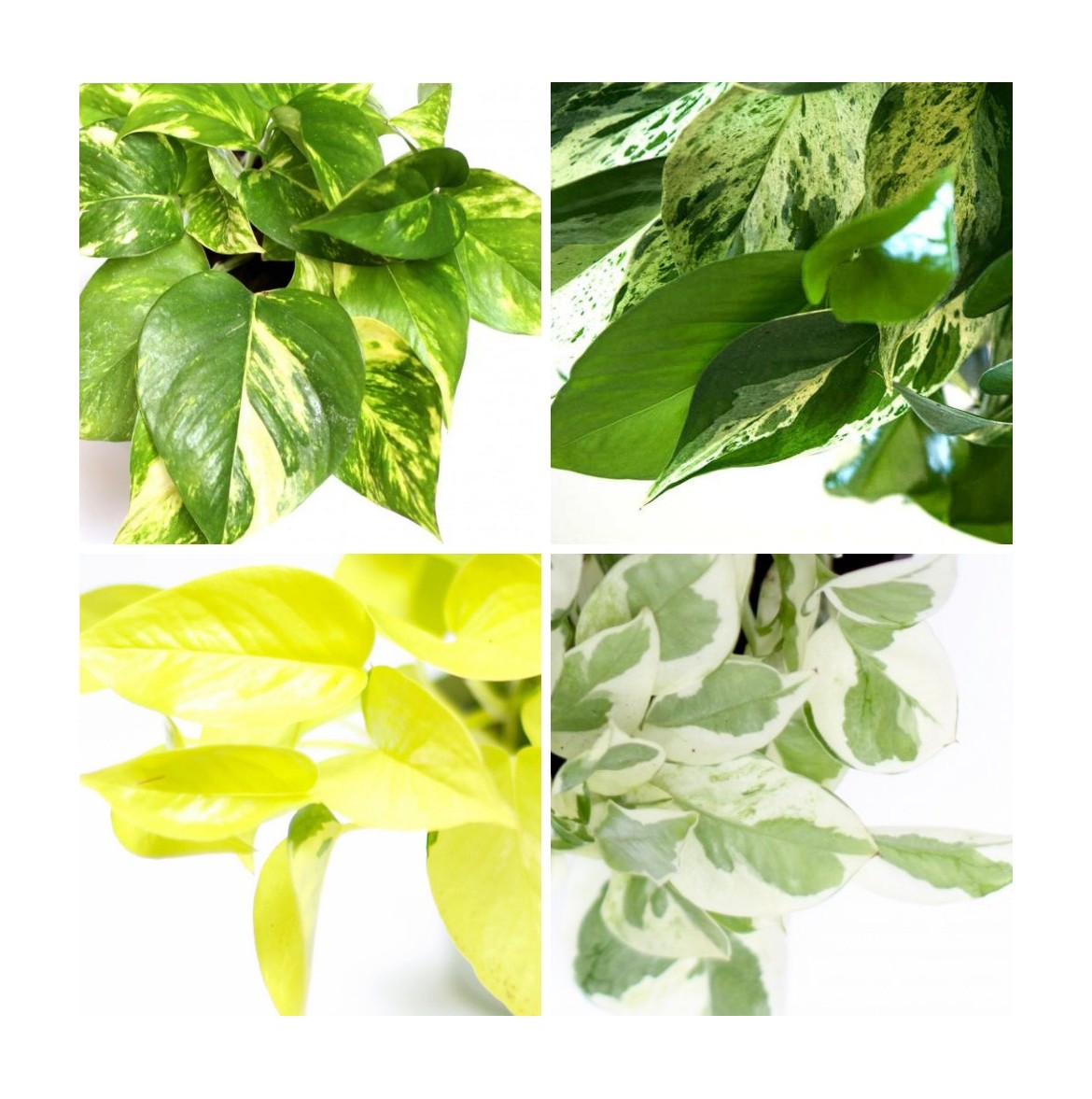 Pothos are one of the most popular plants in Spanish homes. Perhaps it has earned this popularity not only because of its purifying qualities, but above all, because of the elegance that marks its leaves and its ornamental qualities. A perfect plant for those who are not certainly skilled with gardening, but also for those who want to enjoy an undemanding plant in their home. It is a very easy-care, fast growing and multiplying plant. An icon of the Mediterranean houses!
.
Furthermore, depending on the variety, the Pothos are capable of growing vertically (as a climber) but also downwards (hanging). A plant that allows us to play with its appearance as part of the decoration of our house.
.
.
POTHOS CARE 
Inside plants.
Ideal temperature: between 16 and 21 ºC.
Light: they need to be in bright spaces and filtered light, for example through a curtain. Do not expose to direct sunlight. Pothos thrives in indirect light all year long, direct sunlight will burn the leaves, while low light will turn the leaves pale green.
Irrigation: 1 irrigation/week. Once the substrate is dry. In case you overwater, the Pothos will warn you by yellowing its typical green leaves.
Nutrients: follow directions of CitySens nutrients. Fertilize every month in the growth period and every three months in the resting period.
Substrate: important is that the substrate in which it grows is as complete as possible.
Ambient humidity: high level of ambient humidity.
Pothos are slightly toxic to pets. Ingestion can cause stomach irritation and possible vomiting.
.
.
.
All our Pothos come from local crops. We leave you the link to the plants section in case you want us to send you an exclusive pack of Pothos to your home within 24 hours.
.
.
Comments
No comment at this time!
Leave your comment