Philodendron Micans
The Philodendron is a very resistant plant ideal for both indoor and outdoor spaces.
The plant is about 12 cm high. Choose the size of the plant. We have two measurements: small (11 cm in diameter) or large (15 cm in diameter).
Add a decorative planter in the color you like best: white, anthracite, dark green and brick red. Pots made of 100% recycled plastic.
Locally grown plants of the highest quality. Grown in nurseries in Spain. We send them directly from the nursery to your home, without going through cold rooms.
Home delivery within 48 hours. CitySens guarantee: If the plant arrives damaged, we will replace it.
.
DETAILS OF THE PHILODENDRON
The Philodendron is a tropical climbing shrub that gets attached to moss sticks to increase the size of its leaves. Also, it can be hung in pots and baskets to create a waterfall effect. It is a plant native to Mexico, Bolivia, Argentina, Brazil and the Antilles. The climbing Philodendron has bright green heart-shaped leaves and can be used as an indoor plant in rooms with heating systems.
Common names: Philodendron Species, Velvet Leaf Philodendron, Heartleaf Philodendron, Philodendron scandens 'micans'
Scientific name: Philodendron scandens 'micans'.
.
CARE OF THE PHILODENDRON
Hardy indoor plant.
Temperature: between 15 and 25ºC.
Light: minimum of 6h indirect light a day. Do not expose to direct sunlight.
Irrigation: 1 irrigation/week.
Nutrients: follow indications of CitySens nutrients.
Ambient humidity: high level of humidity.
Inedible plant.
Toxic plant for pets.
.
ORDER, SHIPPING AND WARRANTY
Secure payment with Visa, Mastercard, bank transfer and PayPal.
When the order is validated, the preparation process begins. Shipping within 48 to 72 hours.
You will receive notifications via email confirming the order, preparation and shipment.
The plants are sent in a box of their size, perfectly protected to ensure they arrive in perfect condition.
Warranty: If you receive the plants in poor condition, we take care of the replacement within 5 days after purchase.
.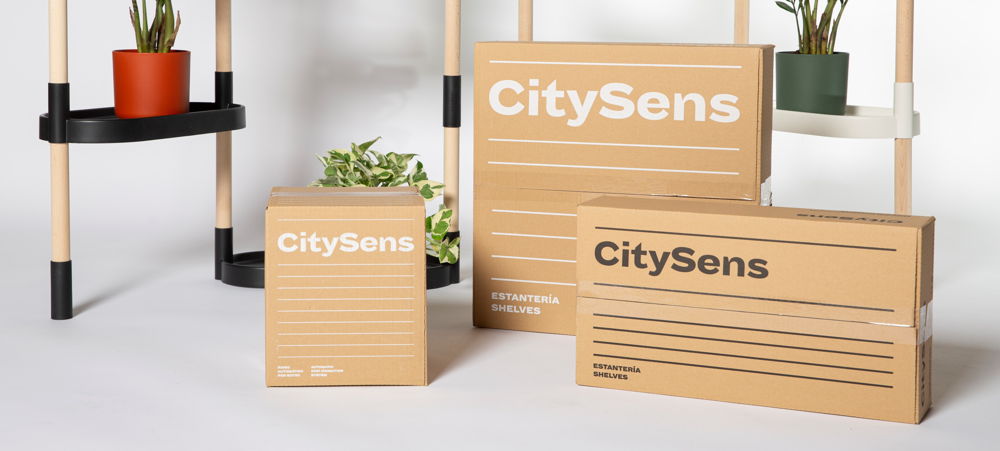 .
Encore merci.
j'ai bien reçu ma commande. La plante était bien emballée avec des matériaux écologiques sans PVC donc c'est une très bonne chose. La plante est en parfait état et déjà bien grosse. Encore merci.
Me ha encantado mi Filodendro Micans
¡Muchas gracias chicos! Mi planta ha llegado super rápida y en perfecto estado
Bien mais sans plus
Je suis un peu déçue, la plante est arrivée avec quelques lianes cassées et plusieurs feuilles sont grignotés. Pas de chance j'imagine. Sinon c'est une jolie plante.
Super contenta
Holaa! Solo os escribo porque compré una planta de vuestra web y estoy super contenta porque ha llegado rapidísimo y la planta está genial ☺ Me encanta, muchas gracias!
Is much bigger than you know me expected!
Arrived in excellent condition (4 days to arrive in Rome in Italy). Is much bigger than you know me expected! thank you very much to the team for the handwritten card too! This makes me understand that there is a lot of passion. I will definitely make other purchases.
Thanks!
Sandra
The plant is healthy and beautiful, thank you so much!!!!
Muy bonita
La planta llegó con buen aspecto, es muy bonita.. Muchas gracias
Excellente qualité
Je voulais vous faire un retour très positif de ma 1ère commande la semaine dernière d'un philodendron Micans.
Très belle plante , que j'ai pu deviser en 2 du coup je suis super contente !
Je reviendrai vers votre site d'excellente qualité!
 Write a review
Related products
(There are 16 other products in the same category)