WHY YOU SHOULD CHOOSE THE DRIP IRRIGATION SYSTEM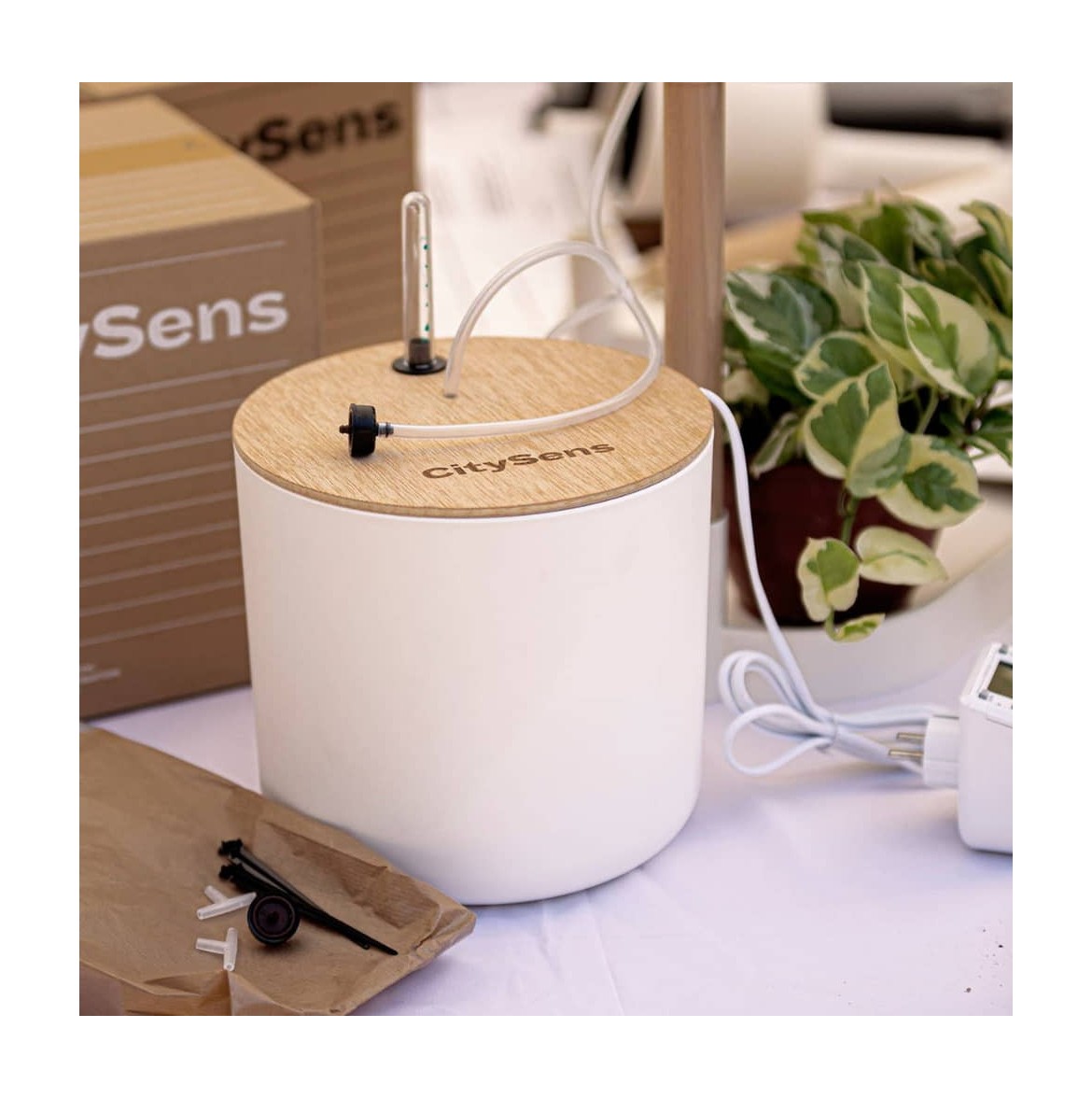 Which drip irrigation system should I choose?
There are many options for automatic drip irrigation systems, but most are garden options. Many drip irrigation systems connect directly to a water source, which excludes them from watering plants indoors or on small balconies. Moreover, they are systems that do not take care of the aesthetics with black hoses and grey plastic tanks.
At CitySens we have designed an automatic drip irrigation system especially for indoor or balcony plants. It consists of a water tank, a transparent tube and quality drippers that can be easily installed in any set of pots.
.
.
What is drip irrigation for?
It is an ideal solution for watering your plants during the holidays. Of course, it is necessary to increase the frequency of watering during the summer because we don't always have the time to do it.
If you are going on holiday, drip irrigation for plants is the perfect solution for your plants to survive the summer.
.
How does drip irrigation work?
The drip irrigation system contains a pot with a 7L water reservoir, a water pump connected to a timer that allows you to program the watering according to the needs of the plant. There are pressure compensated drippers for each plant, which are the best on the market. You can also find 10 metres of hoses that you can cut with connectors to bring the water to the plants.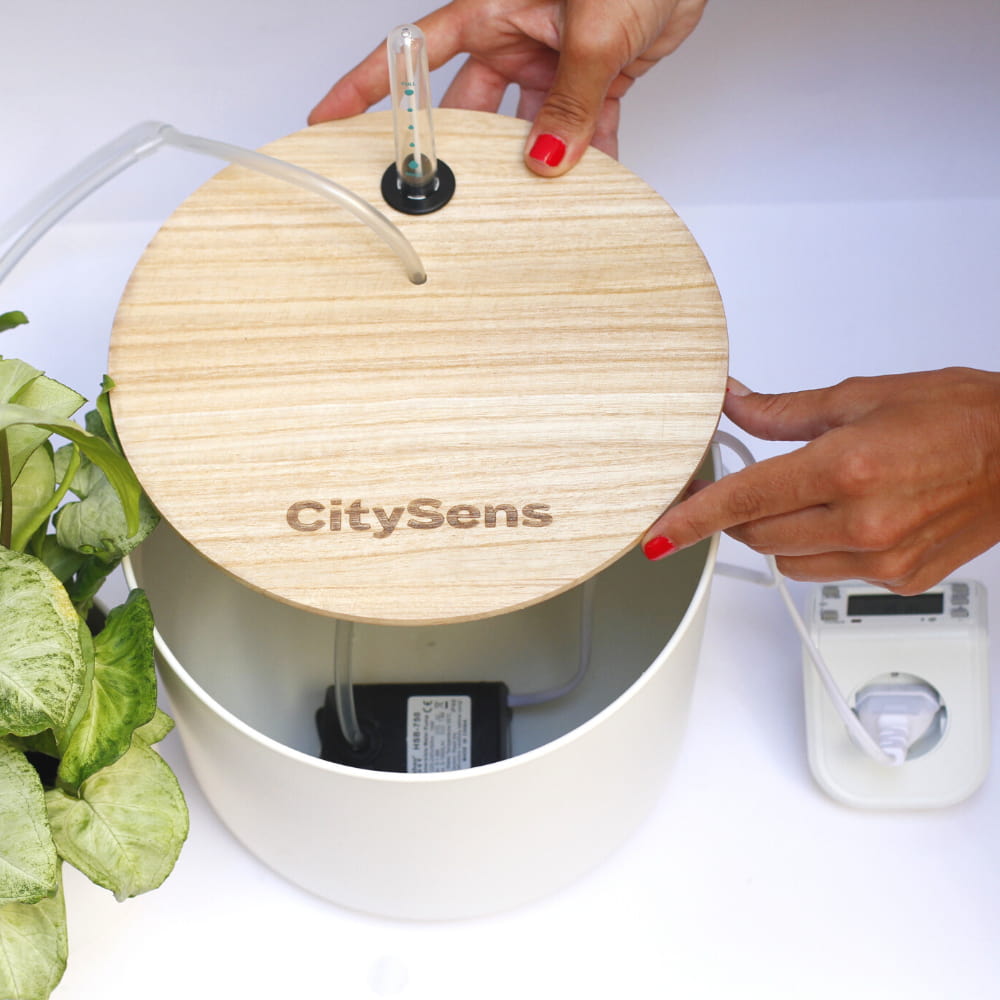 .
Which plants are suitable for drip irrigation?
Drip irrigation is the perfect solution for plants in pots, but also for urban gardens (several drippers can be placed in the container). This watering system can be used both indoors and outdoors. Some plants need more frequent watering than others. This is the case for aromatic plants, which need to be watered every day, but also for leafy indoor plants such as ferns or spathiphyllum which absorb a lot of water. This is why this automatic watering system is the best solution for watering your plants during your absence, especially in the summer period.
.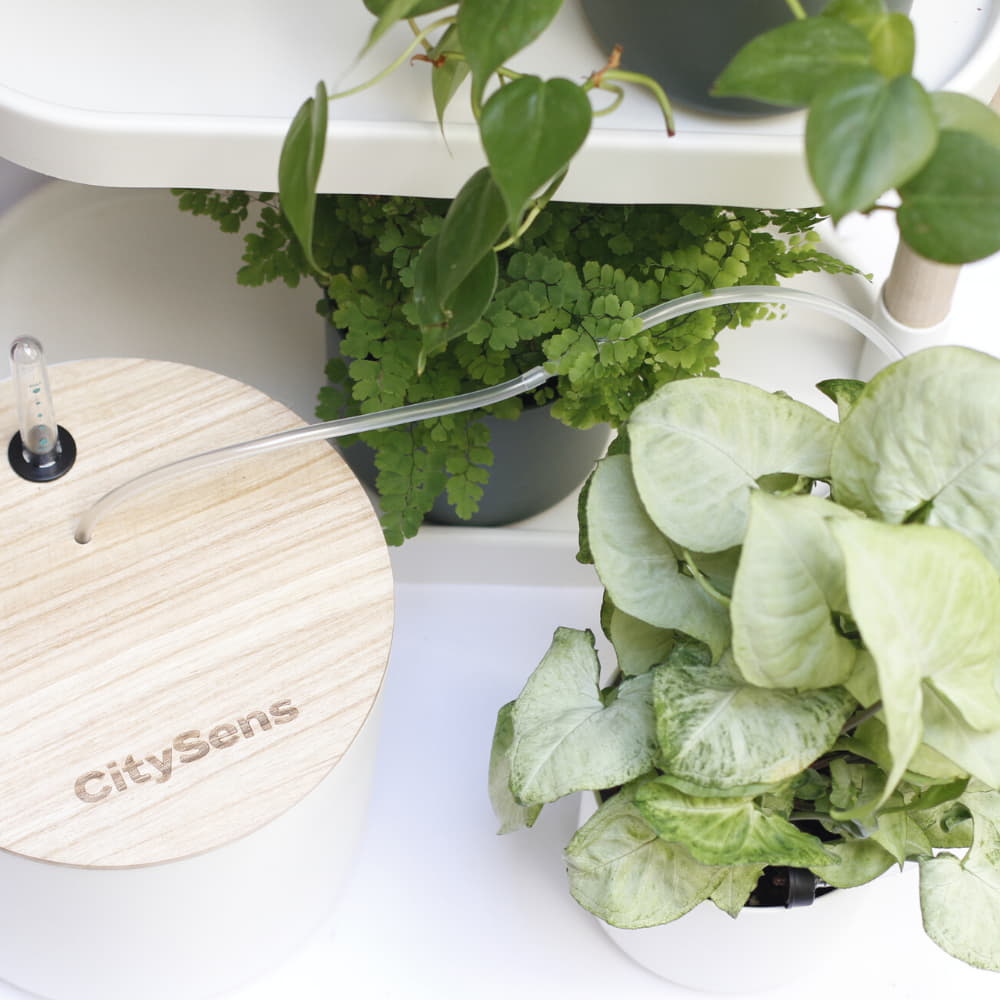 .
Advantages and disadvantages of automatic drip irrigation systems
.
Advantages:
• It is a versatile watering equipment, as it can water from one to 20 plants at a time, placed horizontally or vertically.
• You can adapt the drip irrigation of pots to all plants thanks to the timers and drippers.
• By scheduling small, frequent waterings, you can prevent plants from drying out or overwatering.
• Adapts to all soil types
• Allows a controlled supply of nutrients.
.
Disadvantages:
• Automatic irrigation can be laborious to install at first.
• The cost is high due to the number of drip irrigation accessories: tubing, connectors and valves. However, the time and water savings make it a practical system.
• Maintenance of the drippers once a year.
.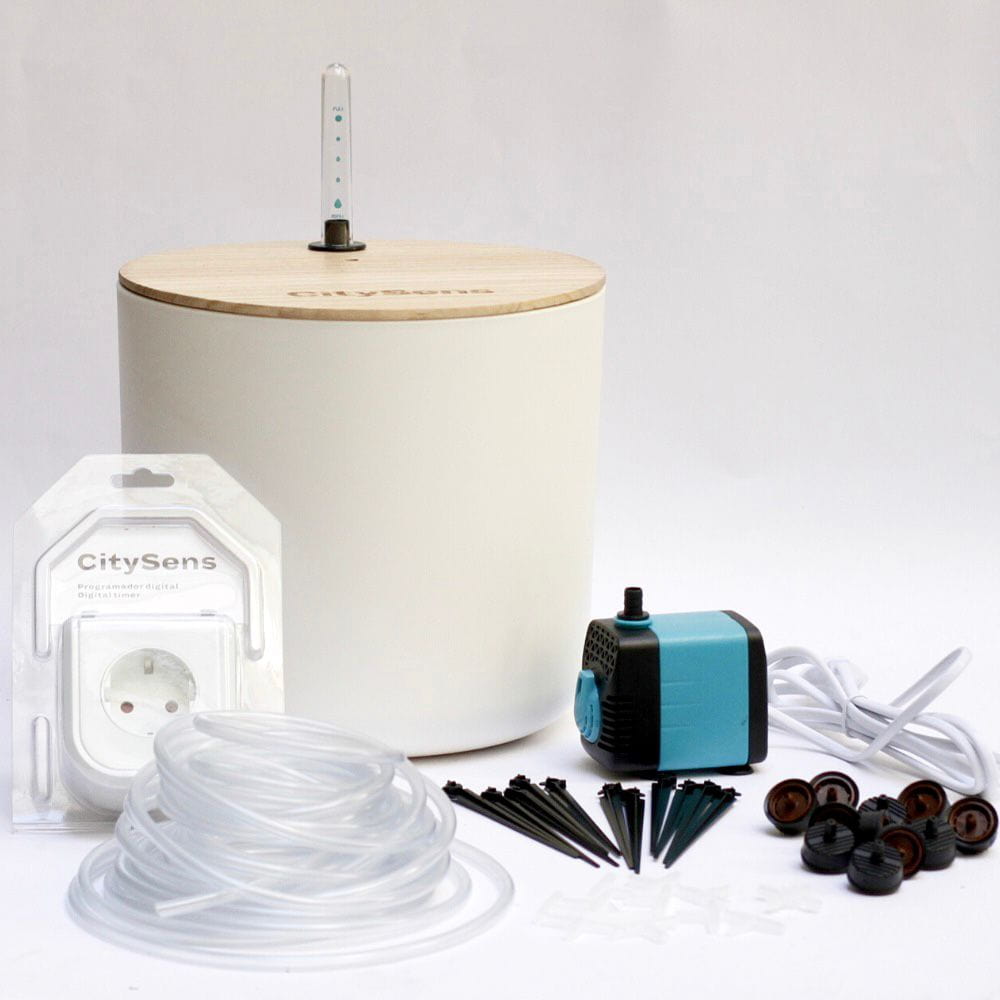 .
Comments
No comment at this time!
Leave your comment