Exclusive edition: 5th planter with water pump
Extra modular planter with water pump for 5 planters Citysens vertical planter.
Choose the colour: white, gray or black.
Made in Spain with 100% recyclable high quality polypropylene. Mounted by people with different capacity.
2 years warranty.
.
ADD A PLANTER TO YOUR CITYSENS VERTICAL PLANTER
Add a new flowerpot to your Citysens garden is very easy, you just need to remove
the silicone stopper from the top of your garden and place the new pot.
Remember that for gardens with self-irrigation the power of the irrigation engine
should be adjusted to the height of the garden.
.
PRODUCT CHARACTERISTICS
- Materials: polypropylene and 100% recyclable silicone resistant to water and UV light.
- Height: 33 cm
- Diameter of pot: 13 cm.
.
KIT CONTENT
- A pot of the Citysens garden.
- Filter to prevent the passage of earth.
- Interchangeable grid pot.
.
ORDER, SHIPPING AND WARRANTY
We accept payments by credit card, bank transfer or PayPal.
When the order is validated, the product preparation process begins. The delivery time is from 24h
to 72h. You will receive notifications via email confirming the order, its preparation and sending.
The plants are sent in a separate package, perfectly protected to ensure they arrive in perfect condition.
If you are not satisfied with your product, you have up to 14 calendar days to return it. We will manage
the return by courier service. If there is a manufacturing defect in your product, the warranty covers
the change free of charge for 2 years after the purchase.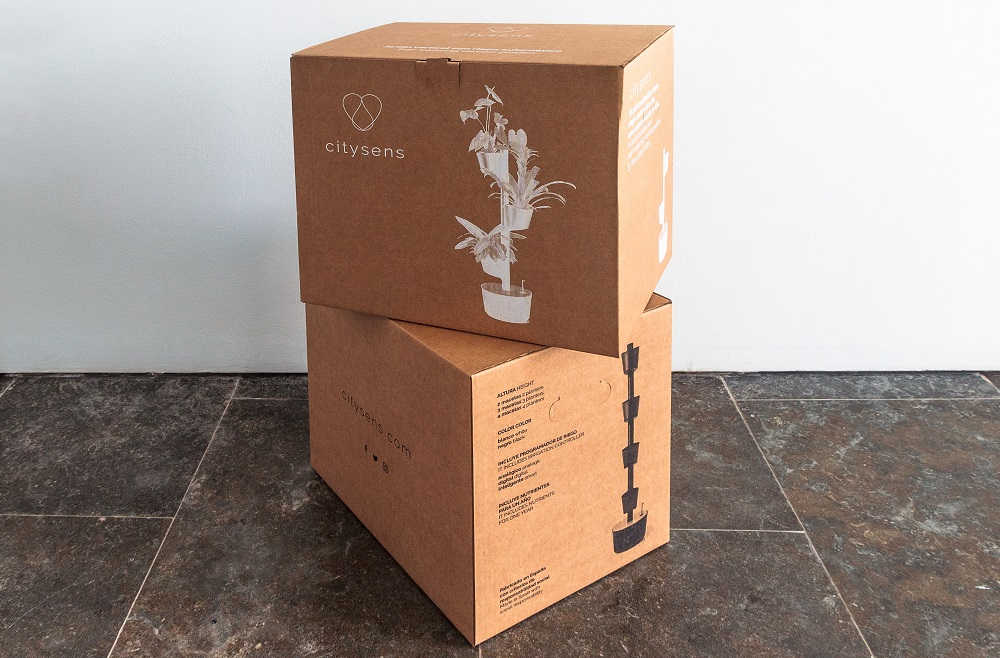 .
INTERNATIONAL AWARDS


.
Related products
(There are 16 other products in the same category)