ENJOY YOUR FAVOURITE PLANTS IN YOUR CITYSENS GARDEN
You may add any plant type. Take into account all plants will be located in the same place, will receive the same light and temperature and will be watered at the same time.
Indoor spaces:
- Indoor green plants: spathiphyllum, calathea, syngonium, photo.
- Indoor plants with flowers: orchids, anthurium, guzmania, clivia, calla. Ideal for spaces with lots of light.
Outdoor spaces:
- Aromatic plants: mint, parsley, basil, oregano, chive. Ideal for very bright kitchens or balconies.
- Outdoor plants: geraniums, hydrangeas, gerbera, tulips. Ideal for balconies and terraces.
You can even choose between conventional growing with soil or hydroponics without soil.
.
PRODUCT CHARACTERISTICS
- Materials: polypropylene structure and 100% recyclable stainless steel resistant to water and UV light.
- Height: 82/115/148 cm for structures of 2, 3 and 4 pots respectively.
- Width: 29 cm at the base.
- Pot diameter: 13 cm.
- 30-60 days plant sitter.
- Power consumption: 0.2 € / year.
- 50% savings on water and nutrients.
.
PACKAGE CONTENT
- Base with water motor and water level indicator.
- 2, 3 or 4 pots according to your choice.
- Programable irrigation timer.
- Filter to prevent soil particles enter the irrigation system.
- Interchangeable grid pots.
- Nutrients for plants.
- Silicone cap.
.
ASSEMBLY AND USAGE INSTRUCTIONS
Assembly: each Citysens garden can be assembled in 3 minutes, in the next video we show you how to do it step by step.
Digital timer: weekly programming of up to 16 irrigations, with a minimum irrigation time of 1 min.
Maintenance: if you use tap water, change the irrigation water every 6 months. If you use bottled water or rain water, change the irrigation water every 12 months.
.
ORDER, SHIPPING AND GUARANTEE
You can pay by bank transfer or PayPal.
Delivery time is 48h to 72h.
You will receive an email notification confirming the order and the shipping.
Plants are shipped in a separate package, perfectly protected to ensure they arrive in perfect condition.
If you are not satisfied with the product, you have up to 14 calendar days to return it. We will manage the return.
If there is a manufacturing defect in your product the warranty covers the exchange free of charge for 2 years from the purchase.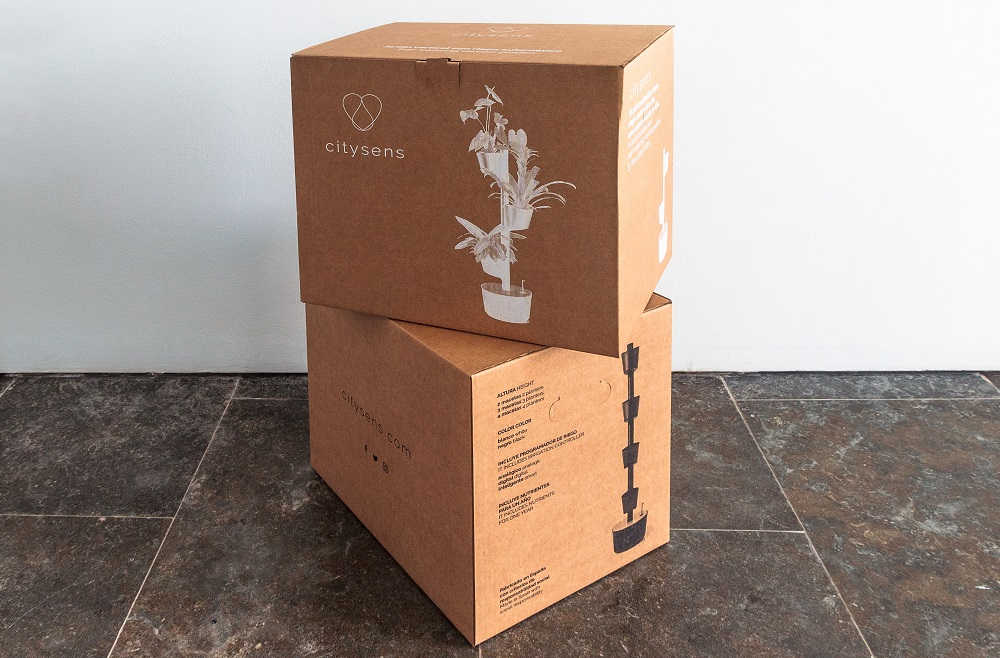 INTERNATIONAL AWARDS