Spider Plant
The Spider plant is a very resistant plant ideal for both indoor and outdoor spaces.
The plant is about 30 cm high and comes in a 10 cm diameter grow pot.
Add a decorative planter in the color you like best: white, anthracite, dark green and brick red. Pots made of 100% recycled plastic.
High quality plants grown in local nurseries. We send them directly from the nursery to your home, without going through cold rooms.
Home delivery within 48 hours. CitySens guarantee: If the plant arrives damaged, we will replace it.
.

.
From the nursery to your home
We select the best plants from trusted local nurseries and send them directly to your home, without cold storage.

.
Sustainability
We take care of every detail, we protect your plant with cardboard, paper or reused plastic.

.
Quality
CitySens guarantee: if the plant arrives damaged, we will replace it.
.
.
PURIFY THE AIR YOU BREATHE
NASA studies have shown that some plants are able to clean the air we breathe from pollutants. Every day we breathe 11,400 liters of air, mostly in indoor spaces. Pollution in poorly ventilated interiors can be 5 times higher than on the street.
Learn about Kamal Meattle's experience on how to generate pure air in this TED video. Their studies have shown that people who live and work surronded by these plants have increased blood oxygen levels and reduced eye irritation, headaches and respiratory problems.
DETAILS OF THE SPIDER PLANT
The Chlorophytum comosum 'Variegatum' is a highly resistant plant with long and flat leaves. This plant is perfect for interiors as it does not need much light and benefits from the warm temperatures of the house. The Spider plant is an air purifying plant that removes pollutants from the air.
Common names: Chlorophytum, Airplane Plant, Variegated Spider Plant 'Variegatum'.
Scientific name: Chlorophytum comosum 'Variegatum'.
.
CARE OF THE SPIDER PLANT
Indoor hardy plant.
Temperature: between 15 and 25ºC.
Light: minimum of 6h indirect light a day. Do not expose to direct sunlight.
Irrigation: 1 irrigation/week.
Nutrients: follow indications of CitySens nutrients.
Ambient humidity: high level of humidity.
Inedible plant.
Toxic plant for pets.
.
ORDER, SHIPPING AND WARRANTY
Secure payment with Visa, Mastercard, bank transfer and PayPal.
When the order is validated, the preparation process begins. Shipping within 48 to 72 hours.
You will receive notifications via email confirming the order, preparation and shipment.
The plants are sent in a box of their size, perfectly protected to ensure they arrive in perfect condition.
Warranty: If you receive the plants in poor condition, we take care of the replacement within 5 days after purchase.
.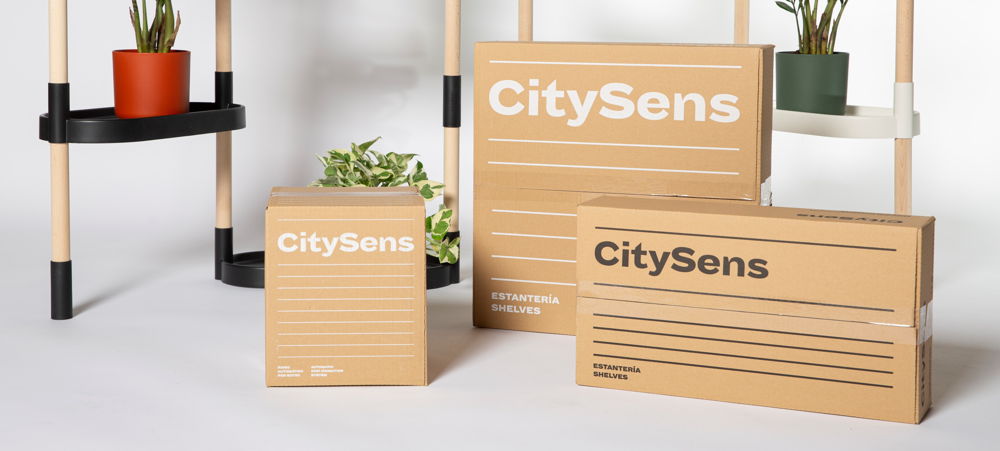 .
.
.
.
Related products
(There are 16 other products in the same category)