Fatsia Japonica or Japanese Aralia
Fatsia Japonica or Japanese Aralia is a green leafy plant native to southern Japan and Corea, characterized by its resistance.
Large plant in 12cm diameter pots.
Add a decorative pot in the color of your choice: white, anthracite, dark green and brick red. Pots made of 100% recycled plastic.
Quality plants. We send them directly from the nursery to your home, without going through cold rooms.
Home delivery in 48-72h. CitySens guarantee: if the plant arrives damaged, we will replace it.
DETAILS
Common name: Fatsia Japonica, Japanese Aralia or Aralia
Scientific name: Fatsia Japonica
The Fatsia Japonica or Japanese Aralia is a plant characterised by its unique leaves. It is a hardy houseplant with a unique appearance.
Además, purifica el aire, difundiendo oxígeno fresco a cualquier estancia de tu hogar. In addition, it purifies the air, diffusing fresh oxygen to any room in your home. In short, a unique indoor plant that is perfect for creating a real urban jungle.
Moderate growth rate.
Suitable for hydroponic cultivation.
Inedible plant.
Toxic plant for animals.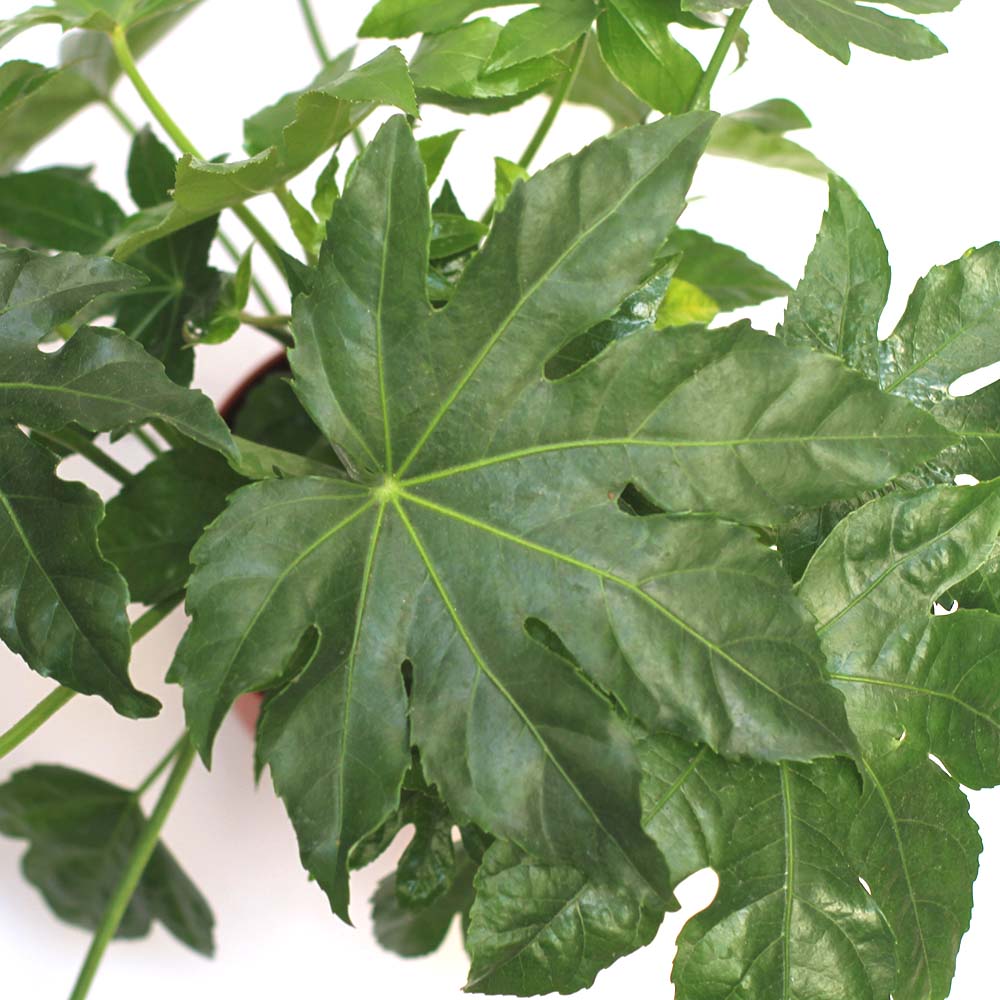 .
.
PLANT CARE AND MAINTENANCE
Indoor plant. It can be grown outdoors in warm climates.
Ideal temperature: it likes warm weather, between 18º and 24º and hates cold, draughts and frost, never below 10º. Do not place it near doors or windows that open and close constantly or near sources of heat or air conditioning, as they dry out the environment.
Light: a very bright place, but always with indirect light, to prevent the leaves from burning.
Humidity: ambient humidity will help the leaves to appear glossy and will also help them to grow a little bigger. In summer it is necessary to moisten all the foliage frequently so that the tips of the leaves do not turn brown and dry.
Irrigation: water regularly to keep the substrate moist, but be careful not to over-water it. Let the top layer of soil dry out before watering again.
Nutrients: love liquid nutrients such as CitySens mineral nutrients. Apply them from spring to autumn.
Substrate: Give a quality substrate that is rich in nutrients, contains organic matter, is loose and well-drained. The plant will not become waterlogged and the roots will be properly oxygenated.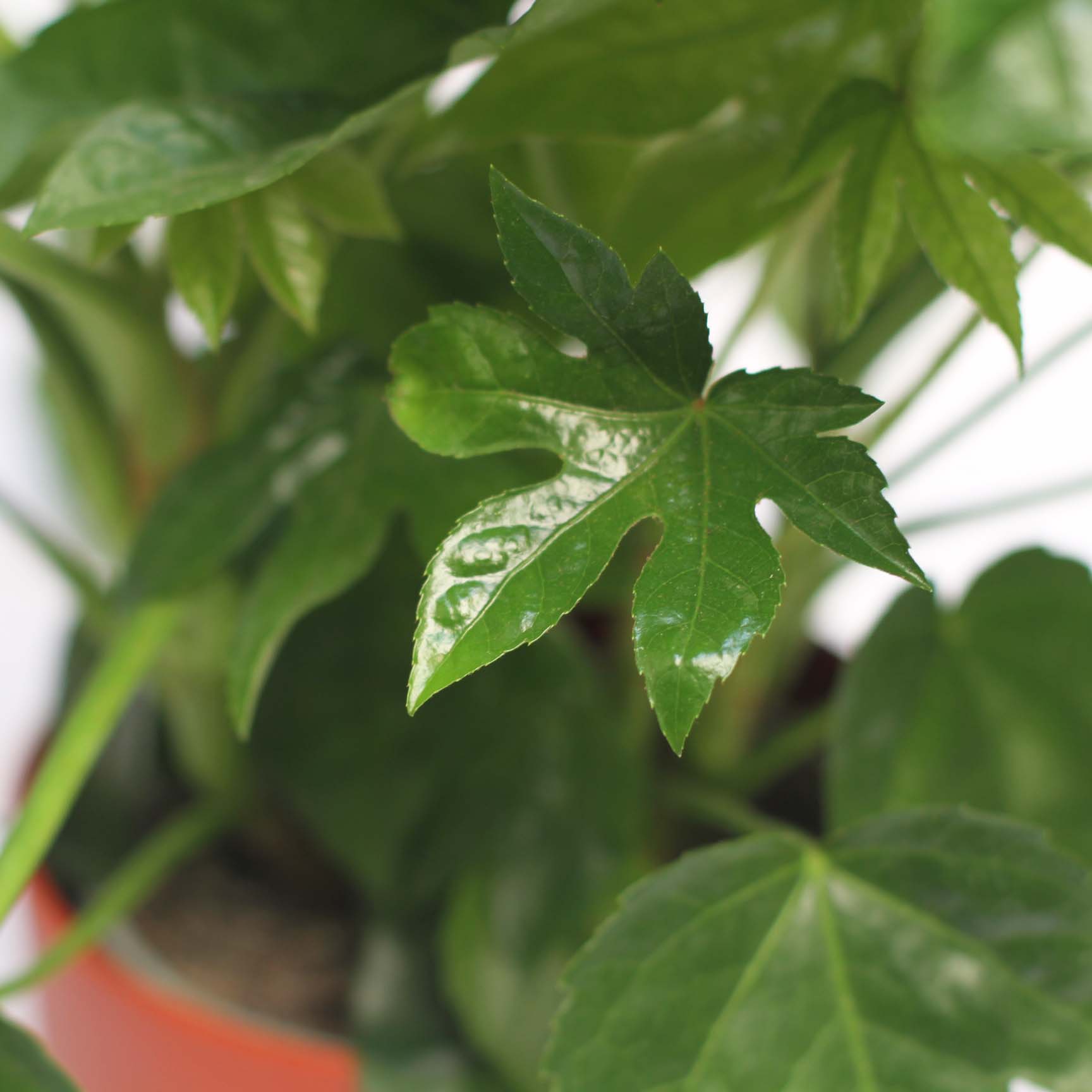 .
.
ORDER, SHIPPING AND WARRANTY
You will receive notifications via email confirming the order, its preparation and dispatch.
Deliveries from Monday to Friday, check the delivery times for your area and the special conditions for plants in the shipping and returns policy.
Plants are shipped in a box of your size, perfectly protected to ensure that they arrive in perfect condition.
Return is not possible as they are living and perishable beings.
CitySens Guarantee: If you receive the plants in poor condition, please write to us with photos within 48 hours of receipt. We will replace the plant.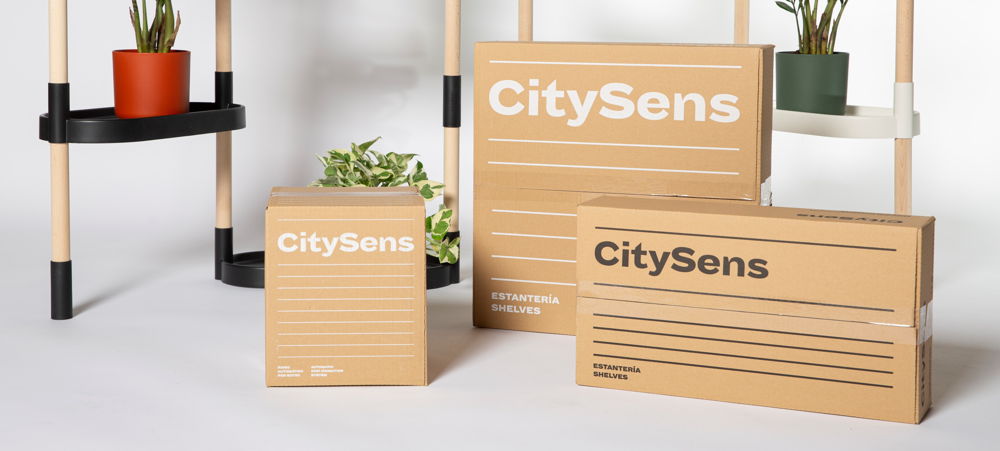 .
.
.
.
Related products
(There are 16 other products in the same category)