Ficus Pumila
The Ficus Pumila is an ideal climbing plant for indoors with small leaves that provides color and volume.
This plant is about 15-20 cm tall in 9 cm diameter pots.
Add a decorative indoor pot in the color you like most: white, anthracite, dark green and tile red. These pots are made of 100% recycled plastic.
Proximity and highest quality plant, grown in nurseries in Spain. We send them directly from the nursery to your home, without going through cold rooms.
Home delivery in 48 hours. CitySens guarantee: if the plant arrives damaged, we replace it.
DETAILS OF THE FICUS PUMILA

The Ficus Pumila is a climbing plant with heart-shaped leaves with different colors: from bright green to variegated. Although it is usually kept as an indoor plant, it is also possible to have it outdoors if the climate is not very cold (for example, in the Mediterranean climate). The climbing Ficus is ideal to hang on the Citysens wall planter The two make a perfect combo!
Common or vulgar name: Climbing Fig or Creeping Fig
Scientific name: Ficus pumila
.
PLANT CARE

Very resistant plant both for indoors and outdoors.
Ideal temperature: It is not very cold-friendly, its ideal temperature is 20 ºC. It grows happy and healthy in the Mediterranean climate.
Luz: It is an understory plant, so it is not very demanding in terms of light. If we place the ficus in an indoor space, it will need light exposure but without direct sunlight, it cannot stand it! and if we grow it outdoors, remember to always put it in semi-shade. When the plant receives direct light, the leaves are damaged and turn a yellowish hue.
Irrigation: as a general rule 2 or 3 times a week in hot season and every 10 days in winter. I water enough so that the soil is always wet but without puddling Also, spray the leaves from time to time. She will be very happy!
Nutrients: compost in spring and summer. Follow directions for CitySens nutrients. It resists very well to diseases and pests.
Substratum: the substrate must have good drainage and be well aerated.
Humidity: It requires high humidity, so its leaves must be sprayed with warm water regularly.
•
ORDER, SHIPPING AND GARRANTY

Secure payment with Visa or Mastercard, bank transfer or PayPal.
By validating the order, the preparation process begins. The delivery time is from 48h to 72h.
You will receive notifications via email confirming the order, its preparation and its shipment.
The plants are sent in a box of your size, perfectly protected to ensure that they arrive in perfect condition.
If you are not satisfied with your product, you have up to 14 calendar days to return it. We will manage the return through a courier service.
Warranty: If you receive the plants in poor condition, we will take care of the change of the plant within 5 days of purchase.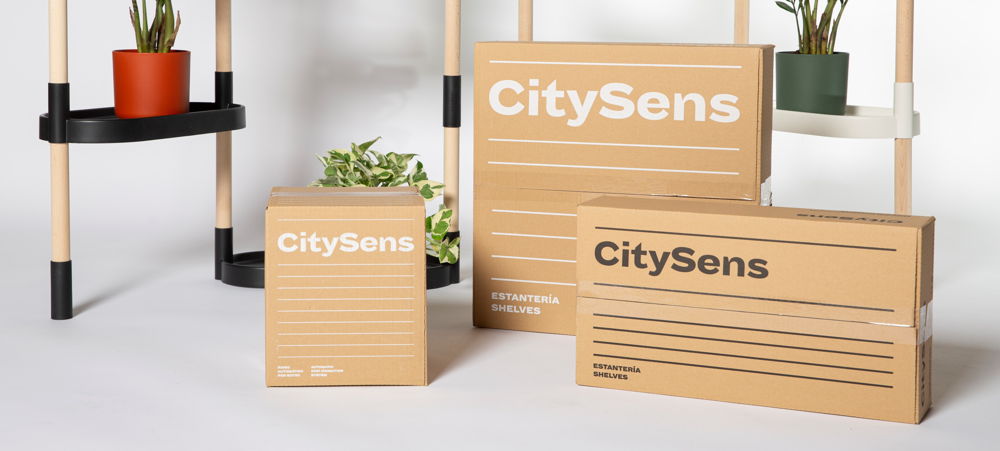 .
Related products
(There are 16 other products in the same category)