Sustainable decoration: CitySens & Veritas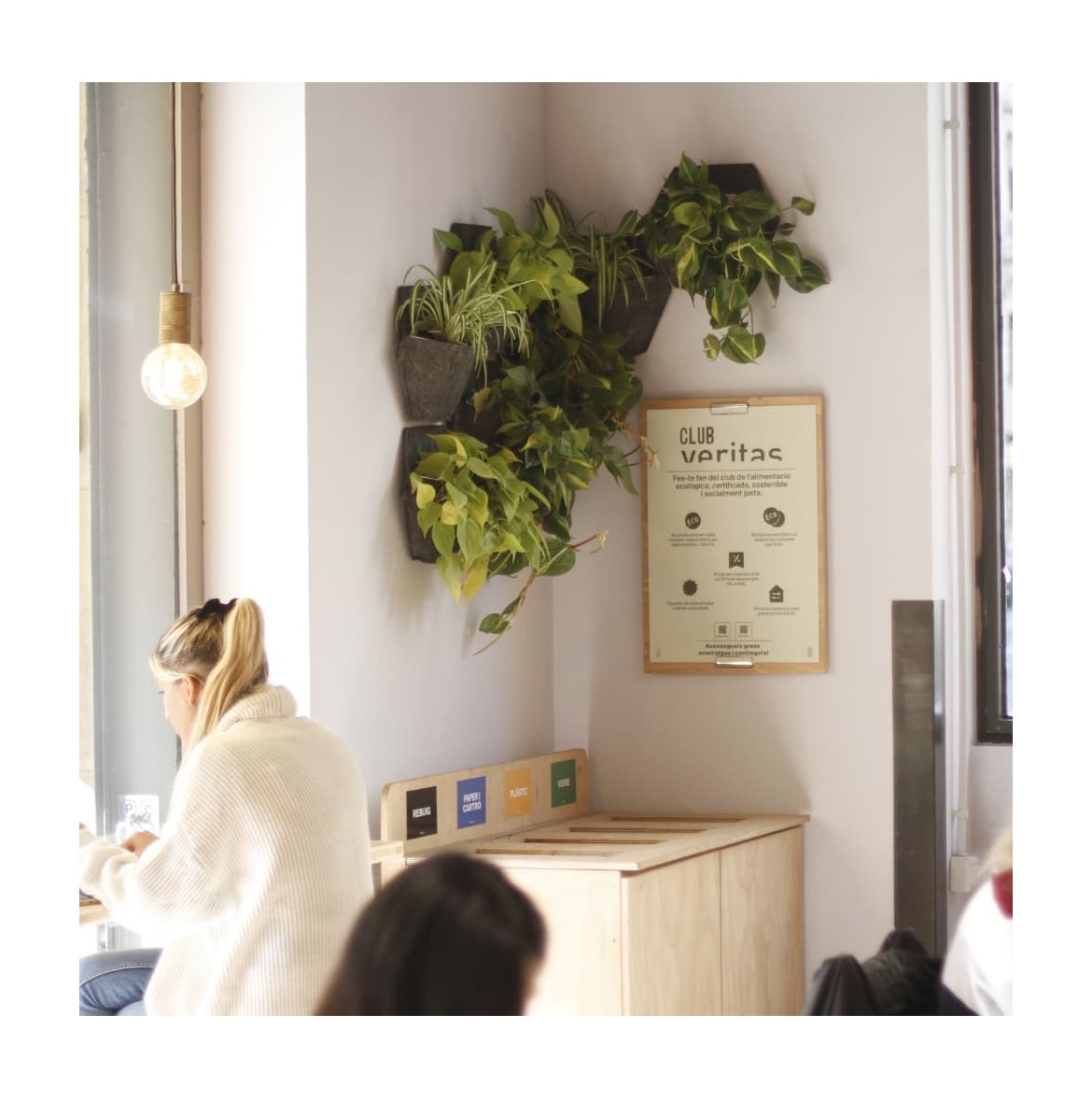 CitySens joins Veritas, the leading national chain of organic supermarkets, for the sustainable decoration of its coffee shop and supermarkets, thus strengthening the mutual values of environmental sustainability, social responsibility and responsible consumption. 
.
.
Sustainable decoration: CitySens & Veritas
.
At CitySens we accompany companies that want to enjoy more plants in their facilities. Thanks to Netmentora Caralunya, a few weeks ago we got in touch with the team responsible for Veritas stores and spaces to present our solutions for green spaces in offices. They told us that they had tried several vertical garden systems, but they always ran into two big problems: the high price and the maintenance.
CitySens plant stands are practical, sustainable and affordable solutions for enjoying quality plants. Using the wall planter system, we have created a vertical garden in the Veritas cafe on Via Laietana in Barcelona, ​​which has completely transformed the space.
It is a modular vertical pots system, with which we can adjust the budget to the needs of each project. To minimize maintenance, we have chosen resistant hanging plants grown in local nurseries and we have the support of the Portolà Foundation for the minimum necessary maintenance of the plants.
In addition, we have incorporated plants into the Veritas offices with the CitySens vertical planters. A small green revolution of the Veritas spaces in Barcelona, ​​with which we started a collaboration of two brands with strong values ​​of environmental sustainability and positive social impact.
.
.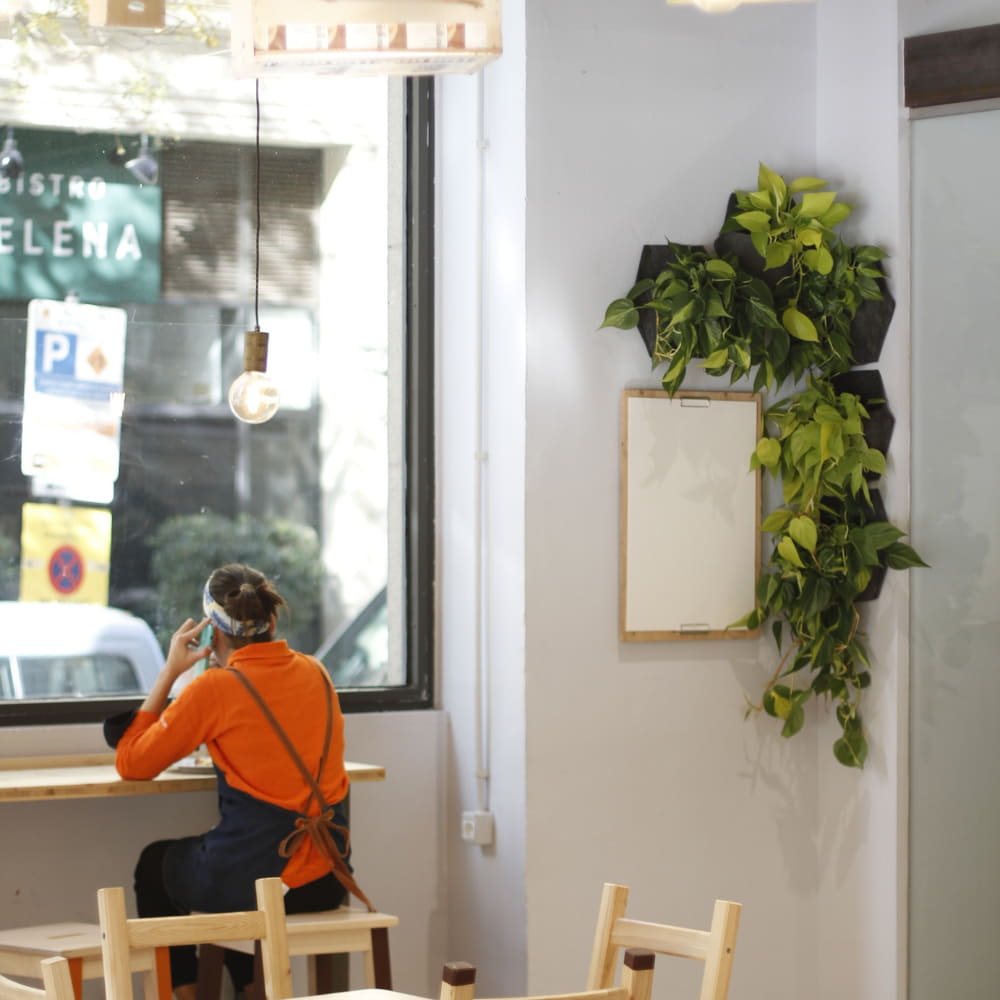 .
Vertical planter in Barcelona 
.
I invite you to stop by the Veritas cafeteria on Via Laietana in Barcelona to have a coffee and see the CitySens vertical planter up close.
These are two vertical structures that occupy two corners of the cafeteria. Being a modular vertical planter, it is designed so that the plants follow the contour of the corner and thus make the plants accompany the visitor throughout the cafeteria space. Look at the photos how beautiful the two vertical gardens have been!
.
We share values of sustainability and social responsibility
.
CitySens and Veritas are two companies that carry out actions with a positive impact on both the environment and people.
All CitySens products are manufactured in Spain with 100% recycled and recyclable polypropylene. In this way we promote the circular economy and reduce the consumption of natural resources.
In addition, emn CitySens offer a product collection service to give your components a new life, reusing or recycling CitySens products.
CitySens and Veritas believe in a positive impact on the territory, fair trade and the reduction of social inequalities. All CitySens products are assembled in the occupational center of the Pere Mata Foundation (Spain). When you choose to buy a CitySens product, you promote the social inclusion of people at risk of social exclusion.
.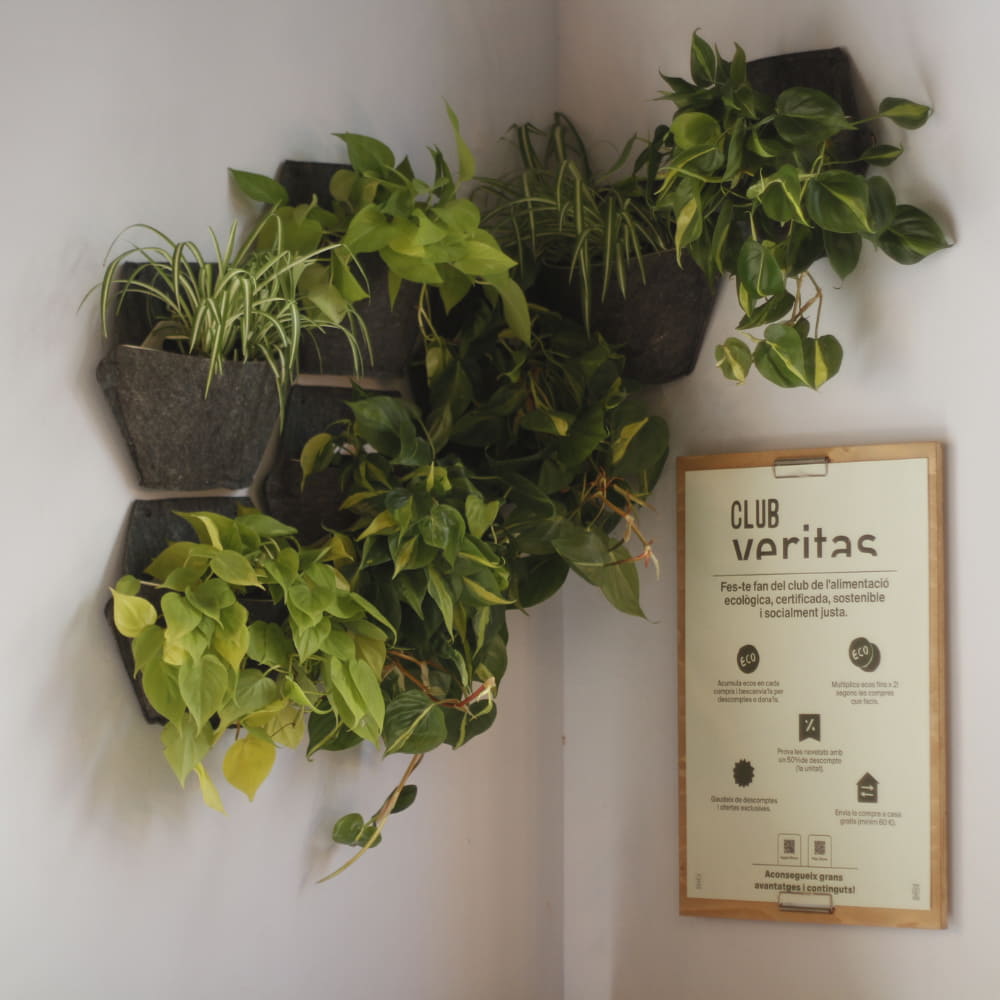 .
Comments
No comment at this time!
Leave your comment