RENEW YOUR SPACE WITH MODULAR SHELVING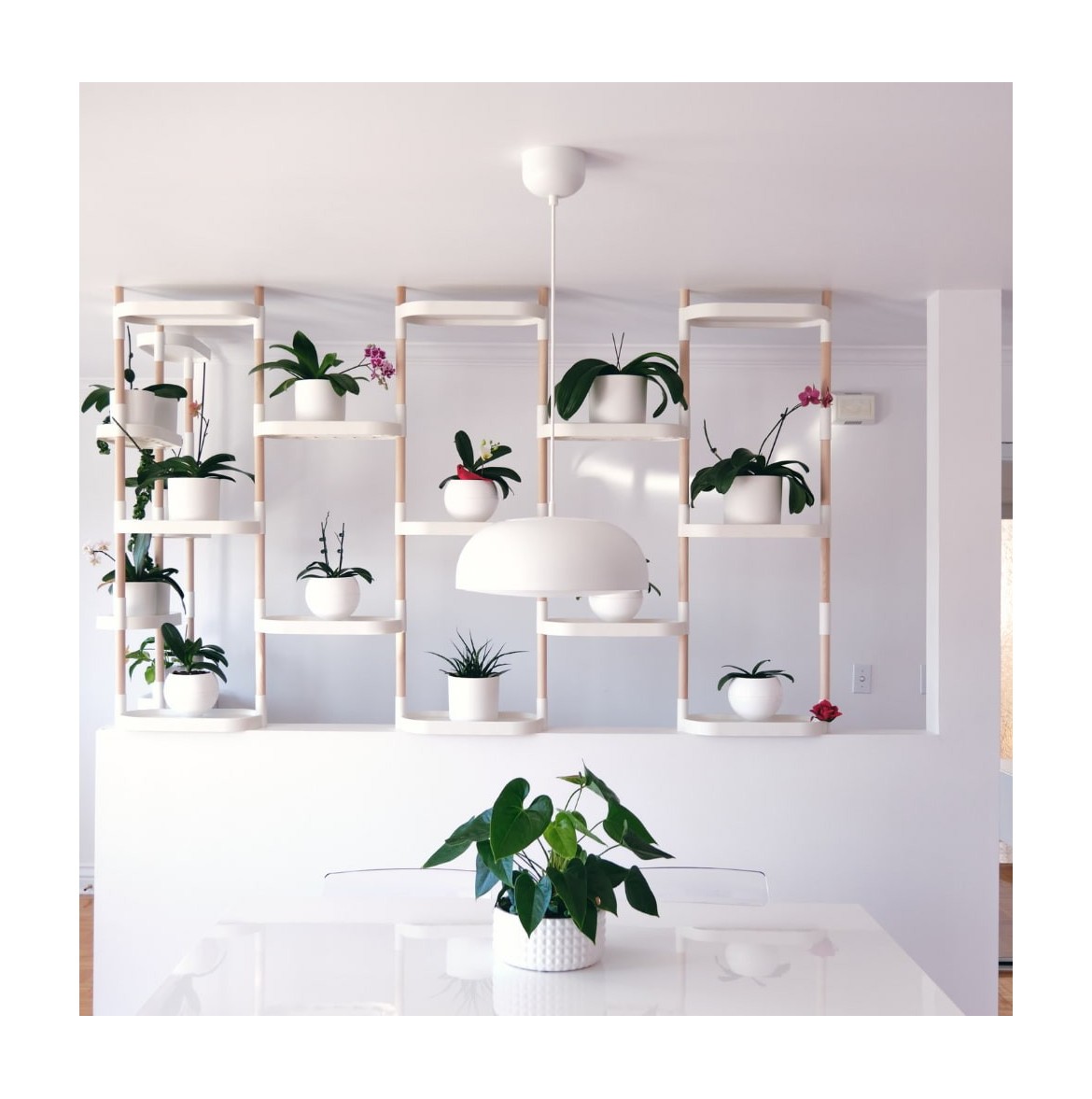 Have you been thinking about changing the style of your living room for a long time? Renew your cushion covers? Putting a new bookcase in the bedroom? Now is the time to do it and there are many possibilities that you have at your fingertips. Take advantage of the change of season to bring life and color to any space in your home.
We propose some ideas to give a fresh and colorful look to any space.
.
Personalize your living room

The advantage of the CitySens modular plant shelf is that you can change its shape at will, completely changing the look of your living room, but always keeping the same structure. Give free rein to your imagination and you will also have the opportunity to gain or reduce space depending on the circumstances. It adapts to different types of space, so if you are bored with the usual living room, you can place it wherever you like to give it a completely personal style, and fill it with plants and turn it into your favorite green corner!
.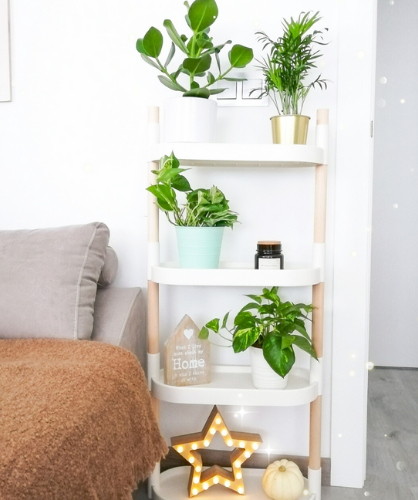 .
A study area with the plant shelf

We spend many hours working. It is important to create a workspace that, as well as being aesthetically pleasing, is practical and efficient in the development of our activity, so that we can work more comfortably and obtain better results. Plants reduce stress, increase productivity and improve the air in the room. Plants reduce stress, increase productivity and improve the air in the room. Place the shelf in the study, fill it with plants and study!
.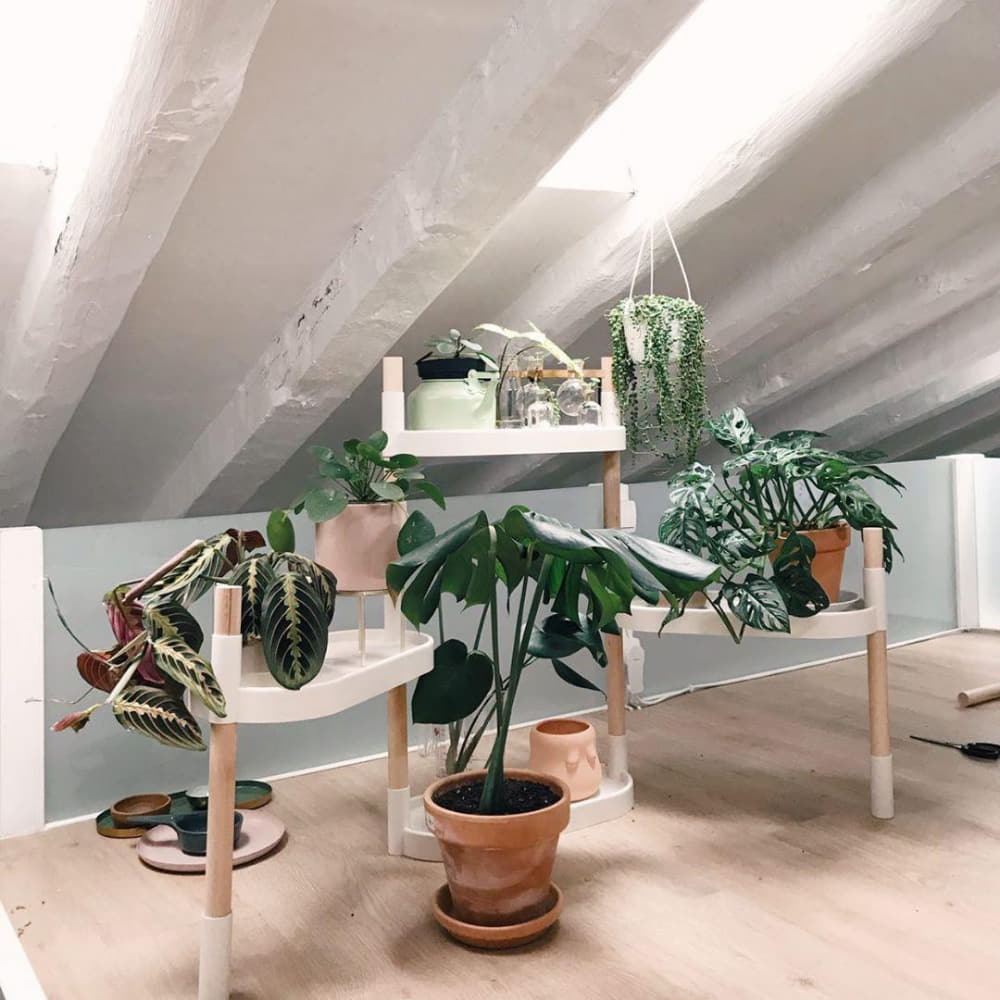 .
Making a modular shelving unit into a partition wall
Modular shelving allows you to separate and differentiate the spaces you want to create within the same room. It can be the perfect choice with which to decorate a loft, leaving half-heights as a division between the different open-plan parts of the house. You can also place them in the middle of the living room, surrounding an armchair or an individual chair to create, for example, a reading space.
.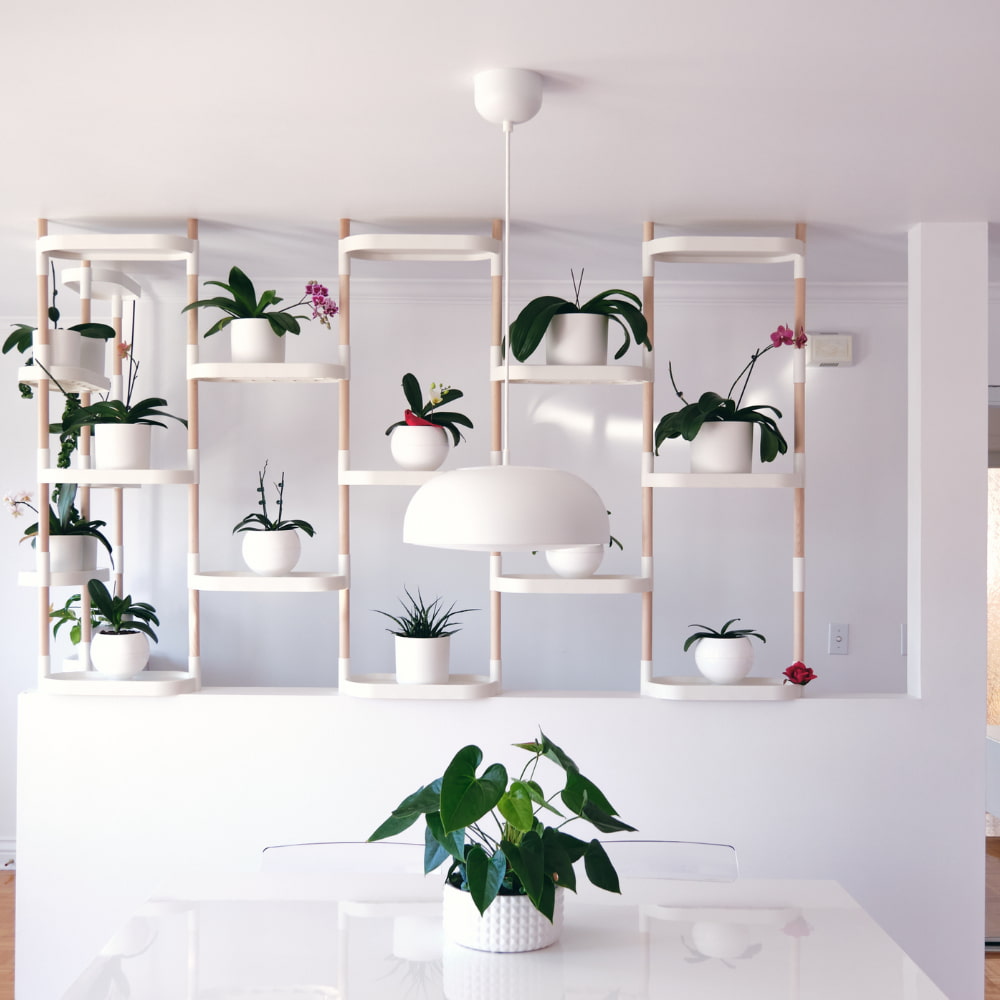 .
Plant shelves: a space for cultivation

The best thing about the plant shelf is that we can have our own little vegetable garden without leaving the house. Add all the aromatic plants with which you will flavour your recipes. You can also add some labels to be able to differentiate them all. Here are some of the aromatic plants you can plant:
- Thyme
- Oregano
- Chives
- Basil
Our advice: if you are going to create a small shelf with aromatic plants instead of putting them on a conventional wall shelf, you can opt for our modular structure. It is a much more original and fun alternative.
.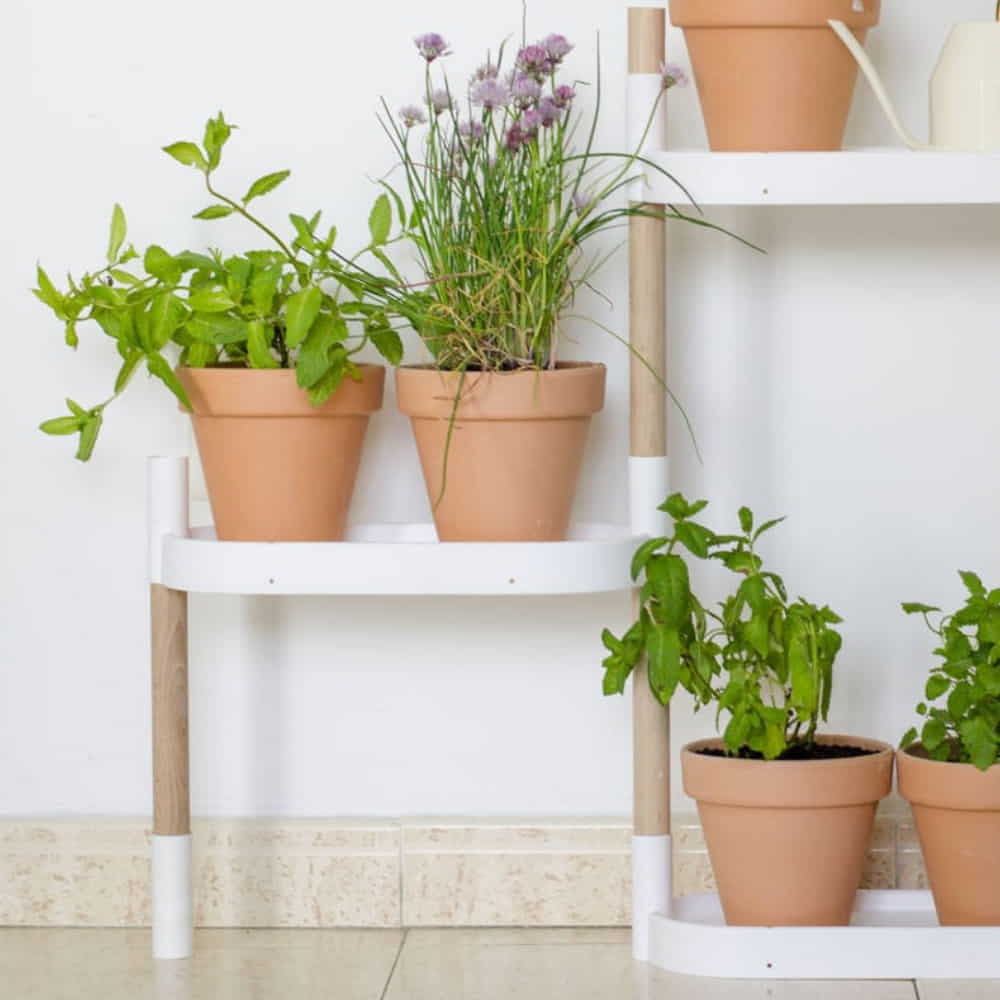 .
Vertical gardens: trendy plant shelves


Vertical gardens are all the rage, whether indoors or outdoors. The good thing about this new trend is that we can create mini natural spaces anywhere, even if we don't have a terrace. With the CitySens modular shelving system, your favorite plants can be well organized without taking up space in your home.
.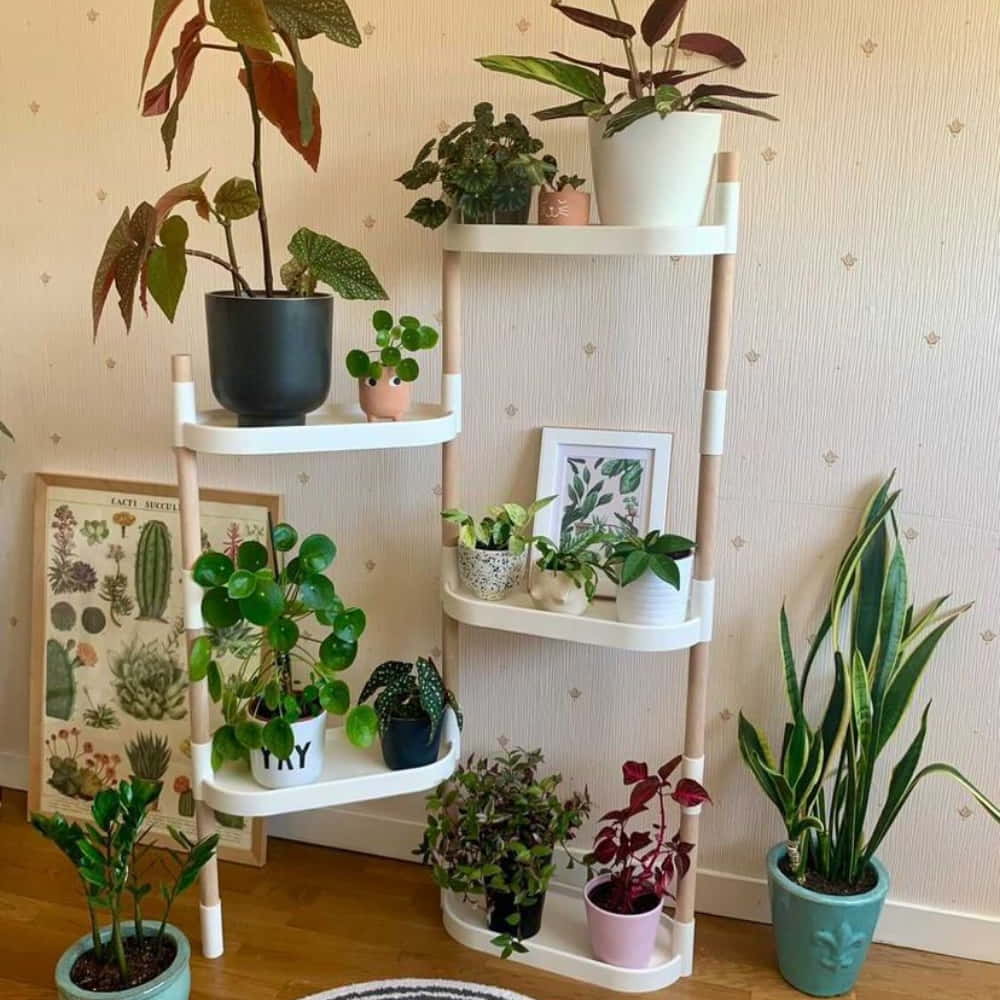 .
Comments
No comment at this time!
Leave your comment