NEW PLANT SHELVES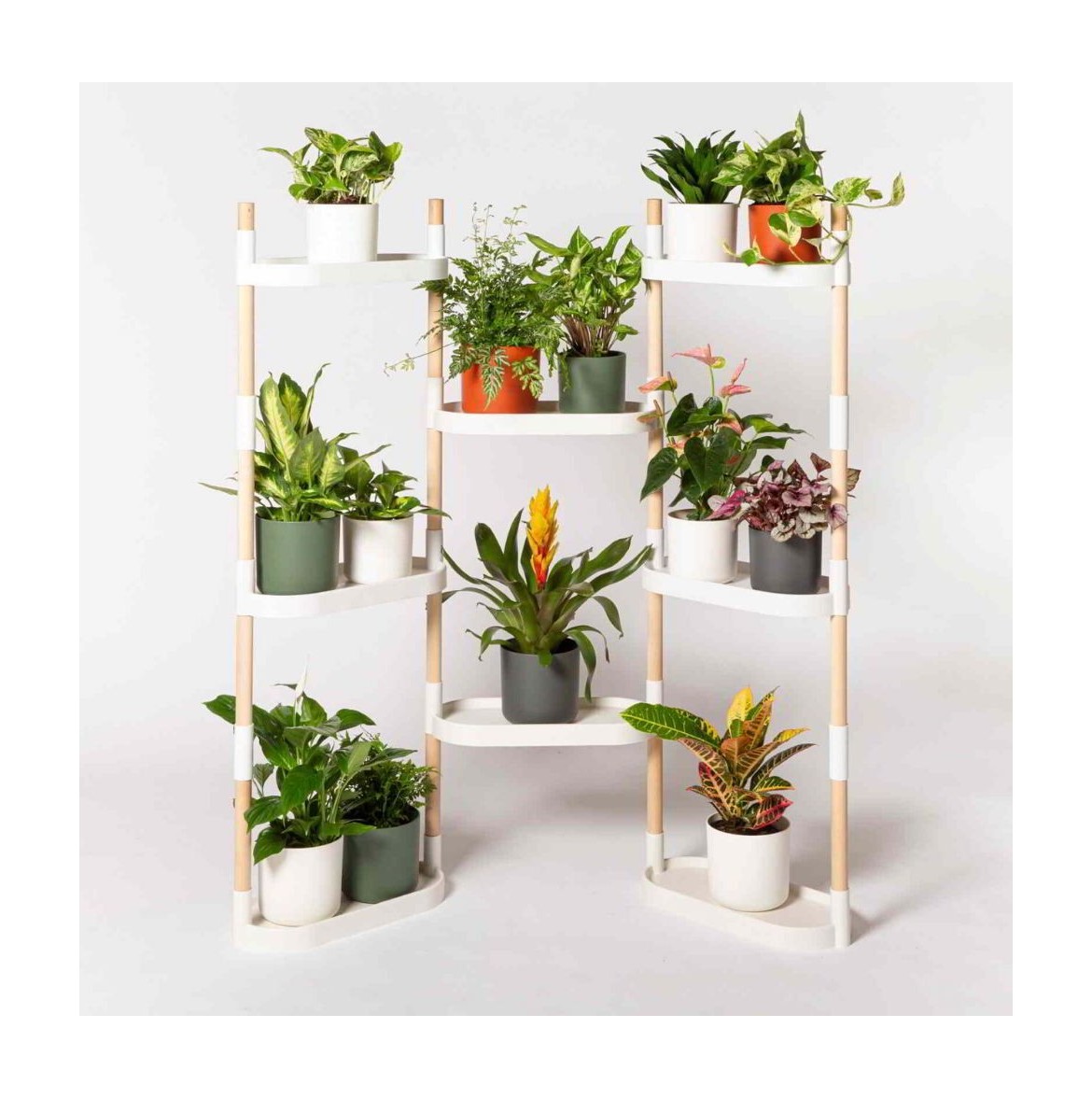 We present the new shelving for plants: a modular, practical and sustainable design with the aim of bringing nature to any space. In addition, thanks to its minimalist and intuitive design, the new bookcase allows multiple configurations that adapt to any corner of your home.
.
PLANT SHELVES: 100% RECYCLED, 100% SOCIAL
The CitySens shelf includes an automatic drip irrigation system that adapts to the different irrigation needs of each plant. You can combine different types of plants without worries and with a range of more than 30 days.
We bring a novelty! The bluetooth sensor will tell you if your plants have the light, temperature and humidity necessary to grow without problems.
The CitySens shelf is manufactured in Spain with 100% recycled and recyclable polypropylene. Its wood is beech with PEFC ecological seal. All materials are designed under criteria of environmental sustainability.
In addition, we contribute to the labor and social integration of people with different abilities through their collaboration with Fundalis - Fundación Santa Teresa (El Vendrell, Tarragona).
-All this makes the CitySens bookshelf a decorative, practical and sustainable solution to enjoy always beautiful plants at home or in the office.
.
.

.
.
GANERAL CHARACTERISTICS
Measures of each shelf: 47 cm long and 20 cm wide.
Maximum weight allowed per shelf: 8 kg
Materials: 100% recyclable polypropylene and beech wood.
.

.
-Get closer to nature with our plant shelves-
.
If you are a #greenlover like we would love to know and share your opinion.
.
If you want to receive the Newsletter, subscribe right here below to receive the latest post in your email and keep up to date with the latest news from CitySens.
Comments
No comment at this time!
Leave your comment