CITYSENS: A VERTICAL PLANTER FOR ANY SPACE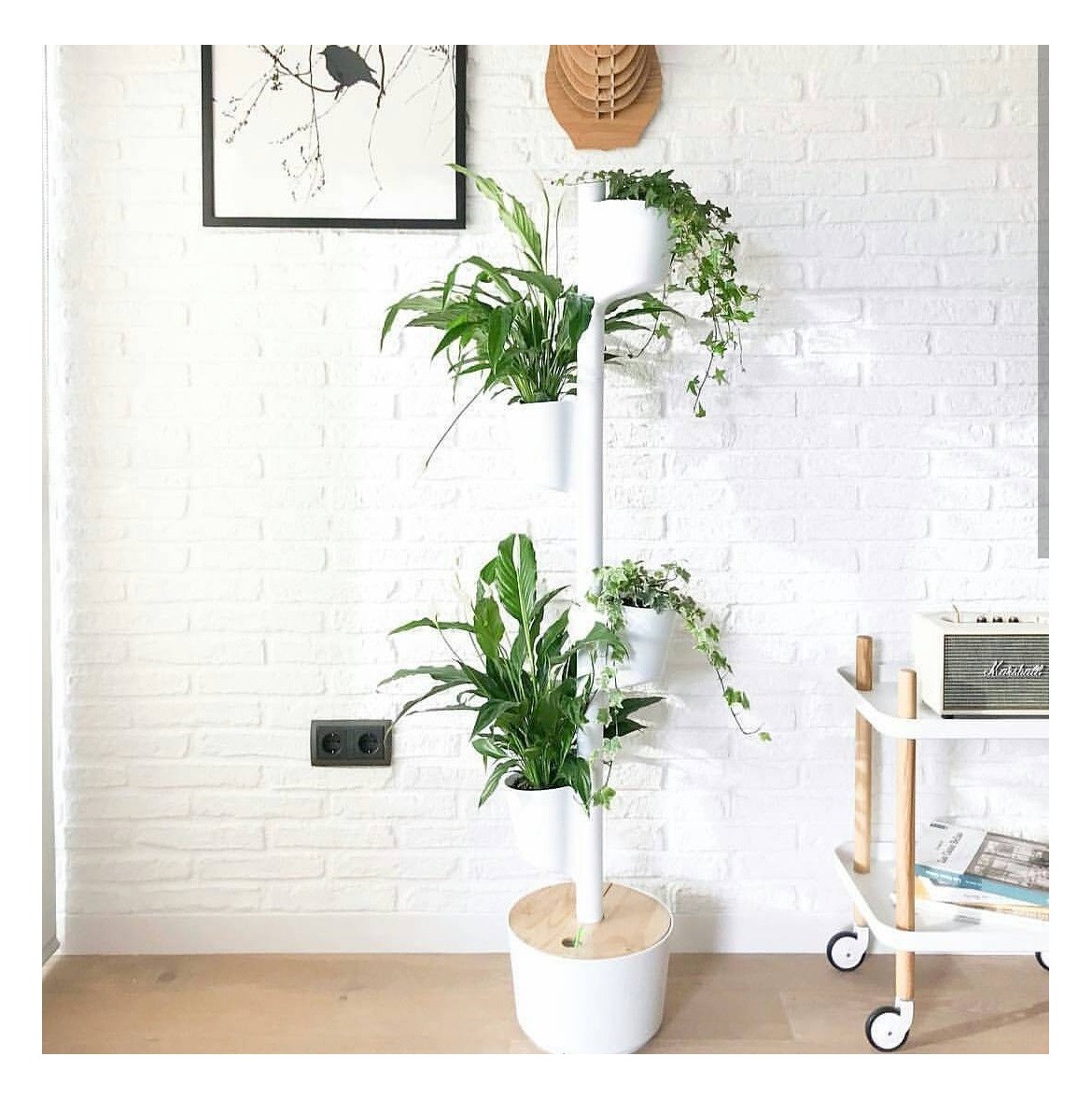 An oasis at home, a nature space in your studio, an orchard to learn nature in the balcony. Much more than a support for plants, the modular design of the Citysens vertical garden adapts to your space, giving you the possibility of having more nature in any space. You can choose the color of the structure, the height and position of the pots, the irrigation system, as well as the color of the wood and the families of plants that you want to look at it.
.
The Citysens planter includes a recircular automatic irrigation system with a watering autonomy of 60 days in winter and 30 days in summer. The Citysens self-watering system can be programmed via WIFI and controlled from your smartphone, digital or analog timer; this way the irrigation needs for each family of plants are controlled. And if you are one of those who prefer to water the plants, we also have a manual irrigation garden waiting for you.
For all these reasons, the Citysens garden has been recognized with international awards such as the Delta 2016, the IF Awards 2017, the European Design Awards 2017, the Good Design Awards 2017 and the German Design Award 2018.
.
.
The Citysens garden is inspired by the principles of efficiency and energy saving. Its automatic recircular irrigation imitates the water cycle in nature, saving up to 50% in water and nutrients. Its electricity consumption is only 0.2 € per year. In addition, the materials of the structure are of high quality and 100% recyclable, carefully selected so that the garden has a very long life.
But there is something that we are even more proud of. It is made in Spain under criteria of social responsibility. We collaborate with the Santa Teresa del Vendrell Foundation (Tarragona) so that people with different abilities have a job opportunity. With the purchase of this garden you contribute to its social inclusion.
.
.
The Citysens vertical garden adapts to cultivation with soil and also hydroponics. Did you know that hydroponics saves water, nutrients and allows you to have more plants in less space? Citysens uses design and technology to get more for less: more green in less space, and more comfort with fewer resources.
.
.
Comments
No comment at this time!
Leave your comment