Green Ivy
Ivy is a resistant and fast growing climbing plant, ideal for indoor and outdoor spaces.
The plant is about 10 cm high and is in a 11 cm diameter pot.
Add a decorative planter in the color you like best: white, anthracite, dark green and brick red. Pots made of 100% recycled plastic.
High quality plants grown in local nurseries. We send them directly from the nursery to your home, without going through cold rooms.
Home delivery within 48 hours. CitySens guarantee: If the plant arrives damaged, we will replace it.
DETAILS OF THE IVY

Ivy is an undergrowth plant from Europe, which first has a creeping shape until it attaches to the tree trunks and climbs in search of light, so that it can flower. It has an imressing hanging appearance, ideal for placing it in a hanging pots. Green ivy has elegant leaves with 3 or 5 lobes and different shades of green. In addition, it is easy to grow at home because it can withstand a lack of light.
.
Common name: Ivy Helix.
Scientific name: Hedera Helix.
.
CARE OF THE IVY
Indoor and outdoor plant.
Temperature: between 10 and 25°C.
Light: minimum 6 hours of indirect light per day.
Irrigation: 1 irrigation/week.
Nutrients: follow directions for CitySens nutrients.
Ambient humidity: low level of humidity.
Inedible plant.
.
.
ORDER, SHIPPING AND WARRANTY
Secure payment with Visa, Mastercard, bank transfer and PayPal.
When the order is validated, the preparation process begins. Shipping within 48 to 72 hours.
You will receive notifications via email confirming the order, preparation and shipment.
The plants are sent in a box of their size, perfectly protected to ensure they arrive in perfect condition.
If you are not satisfied with your product, you have up to 14 calendar days to return it. We will manage the return by courier service.
Warranty: If you receive the plants in poor condition, we take care of the replacement within 5 days after purchase.
.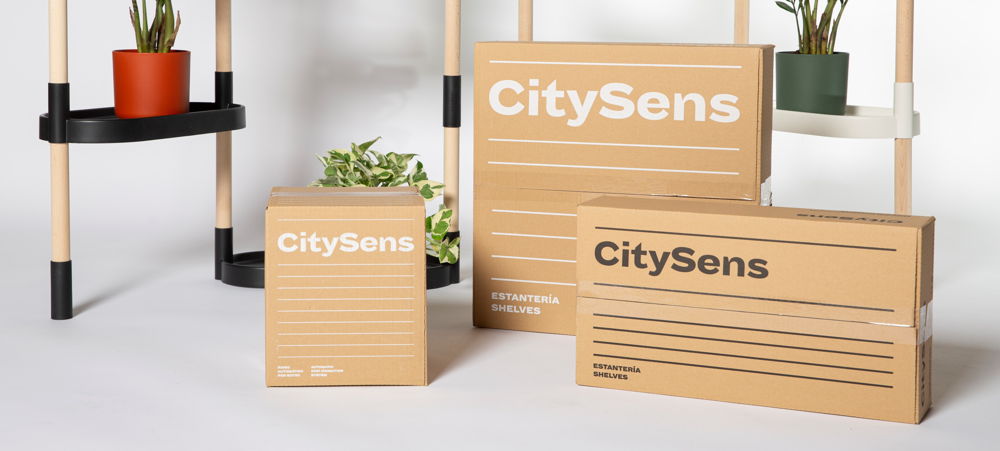 .
Ähnliche Produkte
(Es gibt 16 andere Produkte der gleichen Kategorie)