The history of this project begins in 2012 when Xavi set up his first vertical garden at the university. This first experience gave rise to the original idea: to make it easier for everyone to enjoy plants anywhere, regardless of space or lack of time to take care of them.
It was in 2015 when, thanks to the support of the first 265 patrons, the CitySens vertical planter was launched. This first design soon received the recognition of many people, including international design awards.
The vertical garden was improved successively with new technologies for irrigation, new plant families and new complements.
The second CitySens design comes to light in 2019: the modular plant shelves. This design is possible thanks to the support of 129 patrons, with whom we work closely with materials, accessories and irrigation.
.
Great collaborations
.
Throughout these 5 years we have been weaving great collaborations.
First, with each of the people who have a CitySens flowerpot or bookshelf at home or at work.
We like to think that together we have filled cities across Europe with more than 5000 green dots. We are also very happy with the work we have done with our suppliers. We manufacture 100% of our products in Spain with polypropylene from glasses and other recycled household utensils. Using polypropylene we also ensure that in the future we can recycle it to create other objects.
Special mention for the collaboration with the Fundació Santa Teresa, with which we work from the first day in the assembly and packaging of all our products. The foundation does a great job for the social and labor insertion of people with functional diversity. We feel fully involved in your work and that is why we will continue to collaborate together with our products in the future.
.
.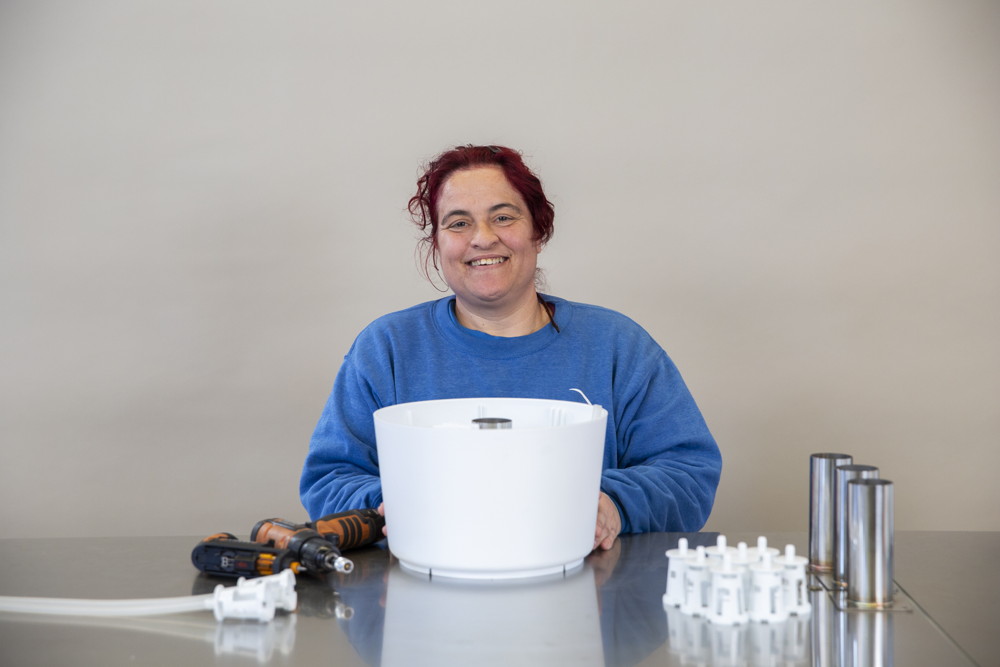 .
A future project
.
The future of CitySens is to continue providing solutions to enjoy more plants in any corner.
This year we have prepared many surprises: raffles, new products, we will be in more countries, new collaborations, etc.
All this would not be possible without the support of the entire community that formed CitySens. Thank you for making it possible!
.
.