Plants need our attention, and we sometimes don't have enough time for them - or we forget about them. To solve it, the Citysens vertical garden includes a unique self-watering system. The base of the garden is a water tank with capacity for 7 liters. Inside the base there is a small water pump connected to a timer, which is responsible for raising the water to the upper pot.
.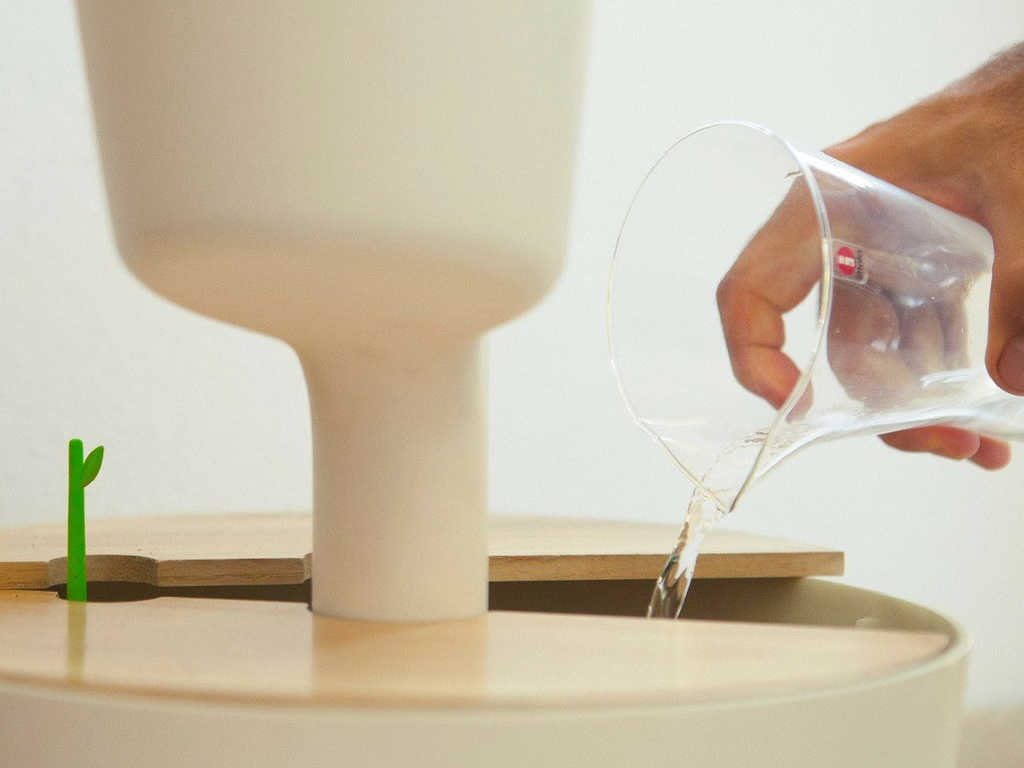 .
You can program the irrigation according to the needs of each plant family, or according to your space conditions. For example, aromatic herbs need a lot of light and more frequent irrigation than indoor plants.
.
.
The irrigation of the Citysens garden is biomimetic, that is, it mimics the water cycle in nature. Once the water is in the upper pot, it goes down pot by pot, watering each plant in its path. The excess water is collected again in the tank and it is reused in the next irrigation. In this way, you will achieve a saving in water and nutrients of up to 50% and a 30 to 60 days plant sitter system.
.
We have taken into account all the details: the water pump is very quiet and the system has an electricity consumption of only 0.2 €/year.
No extra tubes, no extra connections, no hassels. The automatic irrigation is mounted at the same time that you assemble the structure. Once the structure is assembled, the irrigation takes place inside the pots in a clean and safe way. 
.
.